02 September 2019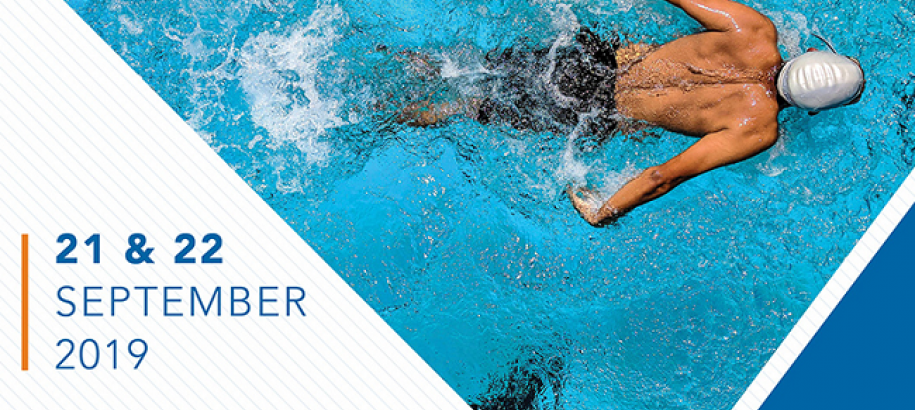 The presenters for the 2019 asctaVIC Professional Development Conference have been confirmed. Held over the weekend of the 21st and 22nd September at MSAC, the asctaVIC Conference provides professional development for all aspects of coaching and teaching of swimming.
Conference delegates will have access to a vast array of specialised topics from presenters that have experiences at national and international levels.
We are excited to welcome Carol Fox as the keynote speaker. For nearly three decades, Carol has worked with thousands of people in her roles as an Executive Coach, University Lecturer, Conference Speaker and Facilitator in the Personal & Professional Development Industry collaborating with all levels of Sport, Government, Not for Profit and Corporate Clients teaching concepts from her book – "Confident Communication for Leaders".

Carol has a rich sporting background including national level representation. She has succeeded in three sports, numerous coaching roles as well as board and committee positions. Carol will draw on her experience relating to both coaches & teachers covering confident communication, influencing people and reminding everyone the important role Coaches & Teachers play in impacting a child's life –-why-we-do-what-we-do!
Carol will be joined by an impressive line-up of presenters including:
Performance & Junior Coaching Presenters:
David Lush - Coach of World Champion and Olympic medallist, Emily Seebohm, David is the Director of Swimming at Brisbane Grammar School and Head Coach of the Brisbane Grammar Swimming Club. A former Australian representative swimmer himself, David has been instrumental in the development and growth of the swimming program at Brisbane Grammar, including Australian Dolphin, Minna Atherton who he coached to multiple Junior World Records. In 2018 David was named ASCTA Coach of the Year.
Tom Vandenbogaerde - Senior Physiologist at Swimming Australia, Tom has 13 years' experience working in elite sport. He is passionate about thinking, planning, programming and monitoring to ensure coaches and athletes leave no stone unturned in their Olympic preparations. Tom also formed part of the New Zealand Olympic Team in Beijing and London, and of the New Zealand Swim Team at all World Championships, Commonwealth Games and Pan Pacific Games from 2007 to 2014
Anthony Klarica – Anthony is the Director at Elite Performance. He has worked with sports organisations and schools for over 25 years. His roles have enabled him to work with and learn from athletes and coaches from juniors to Australian teams, in AFL, tennis and motor sport, as well as a wide range of other sports. Such roles have placed him in Olympic stadiums, at Grand Slam Centre courts, the MCG on AFL Grand Final day and in race cars at high speeds. His specific interests include culture, leadership, teamwork, coaching and well-being and their relationship to performance.
Kirsten Norden – Using her extensive experience as a competitive gymnast, combined with swim coaching and with her work as a strength and conditioning coach for a range of junior developing athletes in netball, hockey, mogul skiing and athletics, Kirsten founded Swimnastics.  Swimnastics is a dry-land program incorporating the fundamentals of gymnastics to help junior swimmers build strength, increase flexibility and develop sound movement patterns years before they begin working with a strength and conditioning coach. 
Swim School Teachers Presenters:
Ariane Tebb - Ariane has over 20 years' experience in the aquatics industry working across a variety of roles and programs. Her current role is as the Aquatic Programs Coordinator at Monash Sport, Monash University. Her special areas of interest are in early childhood development, developing positive learning environments and adult learn to swim. She will be presenting on engaging beginner swimmers of all ages and learning to love the water for life in both a theory and practical workshop.
Leigh Nugent – Leigh is one of the best technical swimming coaches in the world. As National Youth Coach for Swimming Australia from 2000 to 2003 and again from 2005 to 2009, Leigh has worked with many of the best up and coming swimmers and coaches in Australia and around the world. Leigh's passion, knowledge and experience is second to none and not to be missed for swim teachers looking to enhance their own teaching skills and stroke correction knowledge. 
Whatever your level, there will be something for everyone at the 2019 asctaVIC Professional Development Conference!
Conference registration includes;
International, national and state level presenters
Attendance certificate on completion for re accreditation purposes; coaching & teaching
Access to the wider network of the swimming industry
Network opportunities at the trade display
Conference notes from presenters (where available)
Coffee, tea & lunch provided
For the ladies – a networking function at Bayview Eden on Saturday afternoon
Register for Conference Networking Dinner on Saturday night
Discounted rate for accommodation at Bayview Eden
*Please note that the Performance Coaches Stream is by invite only
Don't miss out on this fantastic professional development opportunity. Register today!