07 October 2020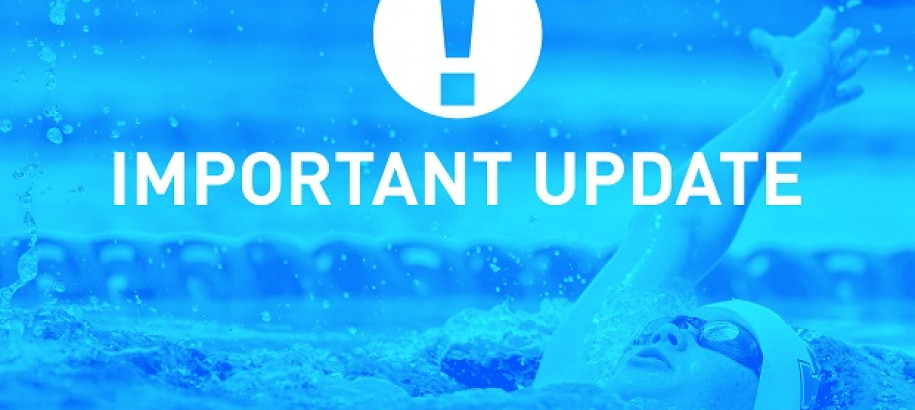 The impact of COVID-19 on the Victorian swimming community has been significant and further lockdown and restrictions throughout August and September have prevented swimmers from training and preparing for the scheduled return to competition date of November 2020.
Therefore, Swimming Victoria, in consultation with the Competitions Committee, have decided to cancel the following short course competitions:
2020 Victorian Country SC Championships, 7-8 November 2020, Ballarat
2020 Victorian Metro SC Championships, 14-15 November 2020, MSAC
2020 Victorian Age/Open SC Championships, 12-16 December 2020, MSAC
Whilst we understand the cancellation of competitions is disappointing, we hope that this decision eases the uncertainty and pressure that our swimmers are no doubt experiencing and provides them with sufficient time to prepare themselves for state level competition in 2021.
We look forward to the remainder of the 2020/21 competition season going ahead, which will kick off with the Victorian Sprint Championships in January 2021. To view the full calendar click here.*
We are also pleased to announce that Midlands District will once again host the Victorian Country SC Championships at the Ballarat Aquatic and Leisure Centre in 2021.
President of Ballarat Gold Swimming Club, Jacqui Pierce is thrilled to be welcoming the Championships back to Ballarat in 2021 on behalf of the Midlands District.
"The Victorian Country SC Championships is always such a wonderful celebration of the Victorian country swimming community and whilst we are disappointed with the cancellation of the 2020 championships, we can't wait to see everyone in Ballarat in 2021!" she said.
If you have any further queries please contact events@vic.swimming.org.au and for the latest competition updates and advice click here.
* Please note, competitions are subject to change, based on COVID-19 restrictions and Government guidelines.