14 September 2018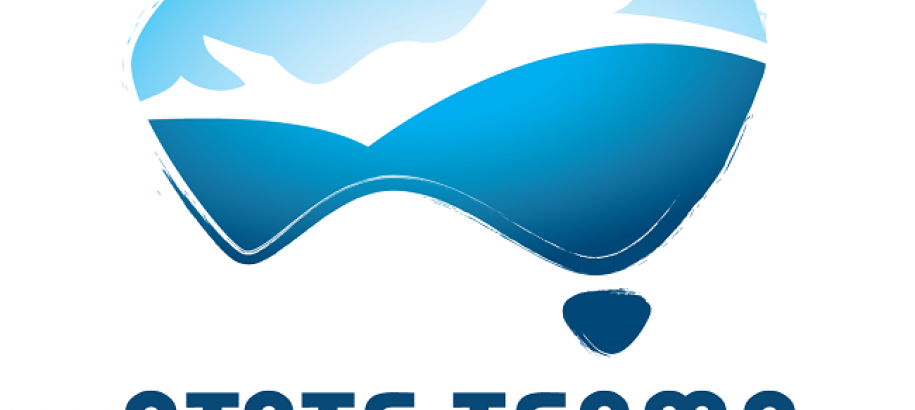 Swimming Victoria is proud to announce the members of the PhysioHealth Victorian State Team who will be representing us at the 2018 State Teams Championships from the 3-5 October at the Australian Institute of Sport in Canberra.
Athletes were selected because of their outstanding performances at the recent Victorian Age Short Course Championships, ten from each of the four age categories – Female 13/14, Female 15/16, Male 14/15 and Male 16/17. This year also sees Swimming Australia introduce a pilot for the inclusion of multi-class athletes at the 2018 State Teams Championships. Two athletes have been selected to represent Victoria, one male and one female. Rather than competing just on times, swimmers at the State Teams Championships score points for their state according to how they place.
The team will come together next Saturday 22 September, for a Training Day where they will be presented with their Victorian team uniforms, powered by EVO Sportswear. They will also receive swimwear from our sponsors, Funky Trunks and Funkita. PhysioHealth will also be looking after our athletes by providing physiotherapy throughout the competition.
The 2018 PhysioHealth State Team athletes, selected coaches and support staff will head to Canberra on Tuesday 2 October for pre-meet training. This will be a great opportunity for the swimmers to build a strong team atmosphere before heading into the Championships.
Male Head Coach, Angus Barnes will be attending his second State Team trip and is looking forward to what the experience will bring. "This opportunity, presented to the best age-group swimmers in Victoria, is second to none. It will expose teams from each state to real team swimming in a pressurised environment and allow our swimmers the chance to thrive in competition against the best Australia and New Zealand have to offer. It is the closest you will get to representing your country and a great stepping stone to doing just that." said Barnes.
Some members of the State Team were also identified by Swimming Australia to attend the National Talent ID Camp, just prior to the competition. Abbey Kearney, Tara Kinder, Olivia Lefoe, Noah Millard, Gabriella Peiniger, Phoebe Ricker, Ryan Bicknell and Jack Carr, along with coaches Tim Mulvihill, Ashley Delaney, Brian Miller, Sarah Scott and Mark Synnot will take part in the camp. They will be joined by fellow Victorians Samantha Schlicht (MLC Aquatic), Layla Day (Bendigo East) and coach Sebastian Bettiol (Melbourne Uni Propulsion) for the 7 day program which builds on swimming technique, tactical awareness, professional attitude and physical capabilities already developed in the State Swimming Association Programs.
Also travelling to Canberra are six Victorian Technical Officials, nominated by the Swimming Victoria Technical and Officials Development Committee because of their hard work and enthusiasm for developing their skills. The Championships and accompanying workshops will give them a fantastic opportunity to fast-track their development and network with other Officials from around the country.
Good luck to all athletes, coaches and officials! We know you are going to make us proud!
For more information about the 2018 State Team Championships click here.
2018 PhysioHealth Victorian State Team
Athletes
| | | | | |
| --- | --- | --- | --- | --- |
| First | Last | Club | Coach | Age Group |
| Victoria | Bushell | Northcote | Ash Delaney | 13-14 |
| Madison | Cooper | Geelong | John Beckworth | 13-14 |
| Bethany | Dalgleish | MLC | Nick Veliades | 13-14 |
| Farah | Hassim | Aquapower | Yu Dong | 13-14 |
| Alanah | Ilioski | ESS Dolphins | Peter Higgins | 13-14 |
| Amelie | Le Grand | Melbourne Vicentre | Kenrick Monk | 13-14 |
| Dominique | Moloney | MLC | Phil Clark | 13-14 |
| Kirralee | Shepherd | MLC | Nick Veliades | 13-14 |
| Maggie | Skewes | Wangaratta | Mark Synnot | 13-14 |
| Ruby | Storm | Traralgon | Dean Gooch | 13-14 |
| Misha | Wierzbowski | Nunawading | Sarah Scott | 13-14 |
| Beili | Axtens | Melbourne H20 | Matt King | 14-15 |
| Hamish | Bowden | MLC | Nick Veliades | 14-15 |
| Lachlan | Jackett-Simpson | Firbank | Jason Cooper | 14-15 |
| Brayden | Miles | Flyers | Gus Barnes | 14-15 |
| Noah | Millard | MLC | Nick Veliades | 14-15 |
| Jake | Patterson | MLC | Nick Veliades | 14-15 |
| Col | Pearse | Melbourne H20 | Matt King | 14-15 |
| William | Petric | Nunawading | Sarah Scott | 14-15 |
| Johann | Stickland | Melbourne Uni Propulsion | Seb Bettiol | 14-15 |
| Dylan | Van Breen | Tigersharks | Craig Albery | 14-15 |
| Nicholas | Wu | Nunawading | Dean Bryant | 14-15 |
| Kayla | Costa | Nunawading | Scott Talbot | 15-16 |
| Aimee | Grella | Bayside | Tim Mulvihill | 15-16 |
| Abbey | Kearney | Cheltenham | Jerome Elliot | 15-16 |
| Tara | Kinder | DVE Aquatic | Brian Miller | 15-16 |
| Olivia | Lefoe | MLC | Nick Veliades | 15-16 |
| Gabriella | Peiniger | Melbourne Vicentre | Kenrick Monk | 15-16 |
| Pheobe | Ricker | MLC | Nick Veliades | 15-16 |
| Hannah | Schmidt | Bayside | Tim Mulvihill | 15-16 |
| Reidel | Smith | Nunawading | Dean Bryant | 15-16 |
| Ashley | Weill | Northcote | Ash Delaney | 15-16 |
| Ryan | Bicknell | Nunawading | Dean Bryant | 16-17 |
| Jack | Carr | Northcote | Ash Delaney | 16-17 |
| Thomas | Dale | Bayside | Tim Mulvihill | 16-17 |
| Emil | Gardner | Northcote | Ash Delaney | 16-17 |
| Jack | Gurrie | Nunawading | Dean Bryant | 16-17 |
| Silas | Harris | Northcote | Ash Delaney | 16-17 |
| Adem | Ibrahim | Northcote | Ash Delaney | 16-17 |
| Hayden | Llewellyn | Nunawading | Dean Bryant | 16-17 |
| Oliver | Nash | Melbourne Vicentre | Kenrick Monk | 16-17 |
| Will | Sharp | Nunawading | Dean Bryant | 16-17 |
Support Staff
| | | | |
| --- | --- | --- | --- |
| First | Last | Club | Position |
| Rohan | Taylor | SV | State Head Coach |
| Gus | Barnes | Flyers | Coach - Head |
| Tim | Mulvihill | Bayside | Coach - Head |
| Mark | Synnot | Wangaratta Amateur | Coach - 13/14 |
| Brian | Miller | DVE | Coach - 15/16 |
| Nick | Veliades | MLC | Coach - 14/15 |
| Kenrick | Monk | Melbourne Vicentre | Coach - 16/17 |
| Ashley | Delaney | Northcote | Coach - Assistant |
| Sarah | Scott | Nunawading | Coach - Assistant |
| Josh | Busch | SV | Manager |
| Kirsty | West | SV | Manager |
| Alicia | Frey | PhysioHealth | Physio |

Technical Officials 
| | | |
| --- | --- | --- |
| First | Last | Club |
| Leigh | Hogan | Shepparton |
| Len | Haney | Traralgon |
| Haley | Hogan | Shepparton |
| Adriene | Maloney | MLC |
| Harold | Gusdorf | Officials Club |
| Scott | Wishart | Nyah Two Bays |
| Jacqueline | Madden | Sale |