11 March 2021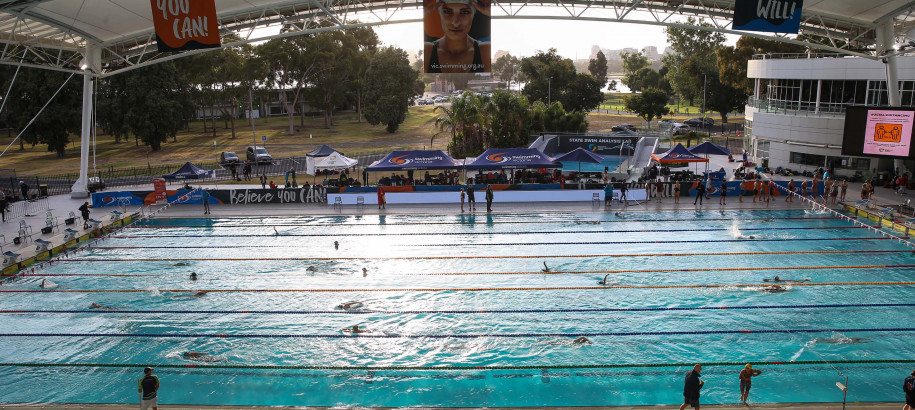 Over 1300 athletes from 85 clubs showcased their talents and tested themselves against the best age group swimmers in the State for the 2021 Victorian Age LC Championships at Melbourne Sports Centres (MSAC) from 4-8 March.
We saw some outstanding results from our young athletes, with 6 individual records and 2 relay records broken. Melbourne Vicentres' Nicholas Stoupas was unstoppable, breaking 2 Victorian Age Records in the 13 Year old 100m and 200m Breaststroke events as well as a Victorian Allcomers Record in the 100m Breaststroke. Teammate Tara Kinder continued her fine form from Open Champs, setting a new Victorian Age Record in the 17-18 Years 200m IM.
Geelong's Madison Cooper was impressive in the Open 400m IM, setting a new Country Record with her time, 5:02.90. Her relay team also broke a Country Record in the 17 & Over 200m Freestyle Relay. 
16 year old William Petric from Nunawading showed us how it's done in the 200m Breaststroke, breaking his own Victorian Age Record with his time 2:16.04.
The standout male and female athletes who achieved the highest accumulative point score crowned Age Group Champions. Congratulations to the following swimmers:
| | | |
| --- | --- | --- |
| AGE | MALE | FEMALE |
| 12 Years | THARWIN PRAROM - NUNAWADING | LILY KOCH – NUNAWADING |
| 13 Years | NICHOLAS STOUPAS – MELBOURNE VICENTRE | MATILDA BYRNES – GEELONG |
| 14 Years | LOGAN COX - NUNAWADING | ALANNAH TORRANCE – MLC AQUATIC |
| 15 Years | HARVEY LARKE – MELBOURNE VICENTRE | DAKODA MATHERS – RINGWOOD |
| 16 Years | EVAN CHEE - NUNAWADING | MADISON COOPER – GEELONG |
| 17-18 Years | NOAH MILLARD – MLC AQUATIC | TARA KINDER – MELBOURNE VICENTRE |
Nunawading again confirmed itself as Victoria's powerhouse club, taking out the Fred Blunt Trophy for the highest aggregate points over the Victorian Age and Open LC Championships. It amassed an impressive 5445 points across the two championships, ahead of MLC Aquatic (2248), Melbourne Vicentre (2121) and Geelong (2065).
A number of other awards were achieved at the Championships. For the full list of awards click here. Congratulations to all our winners, presentation of all awards will take place at the Swimming Victoria Awards in June.
Swimming Victoria would like to thank all swimmers, coaches, parents, officials and volunteers for a memorable Victorian Age LC Championships. We now look forward to the All Junior Competition which kicks off with our country swimmers this weekend. All the action will be live and free on SwimTV, tune in here.