09 November 2017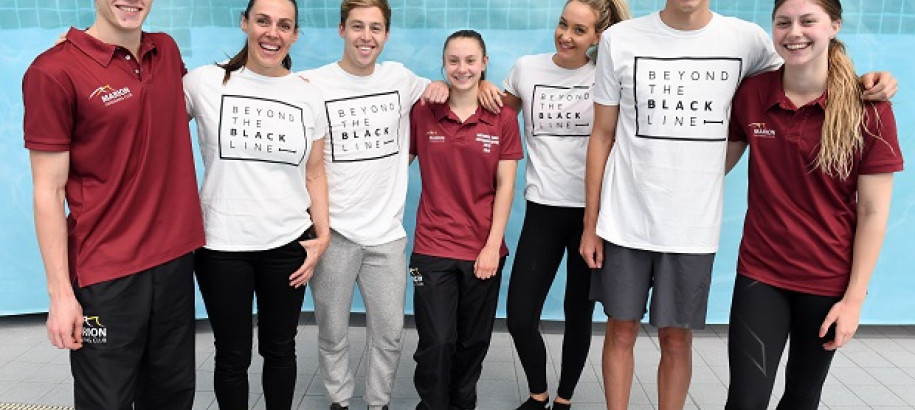 The Australian Swimmers Association (ASA) is excited to announce the launch of the new Beyond the Black Line website, a resource created for the swimming community in a collaboration with Swimming Australia.
The journey for any young teenager is tough to navigate and while sport and being active is great for kids, when puberty hits pressure increases and many kids are often lost to the sport.
This flagship program called 'Beyond the Black Line' (BTBL), a joint initiative from the ASA and Swimming Australia Ltd. (SAL) was created to help ease this pressure, start conversations and share stories from real people involved in the sport. Swimming Victoria and Swimming Queensland have also been instrumental in developing this program and creating the website.
Pressure and uncertainty at school and socially, as well as in swim training and competition can become too much.
The Australian Swimmers' Association (ASA) recognised these issues and wanted to create a program that shared athletes' personal experiences of growing up in the sport and lessons learned.
BTBL is targeted at swimmers aged 13 to 18, to assist this age group to realise they are not alone in their thoughts and aims to upskill swimmers with the knowledge and insight on how to navigate the sometimes-tricky teenage years.
The website features content starring a large number of current and retired Dolphins including Cate and Bronte Campbell, Ellie Cole, James Magnussen, Cam McEvoy and Brenden Hall.
The ASA's General Manager Daniel Kowalski said, "To date, BTBL has been delivered to over 100 swimming clubs across Australia, from Launceston to Nhulunbuy and over to Panawonica in North West, Western Australia and today we are extremely proud to partner with Swimming Australia and launch the BTBL website."
Swimming Australia General Manager Participation and Sport Development, Paul Malcolm said, he was proud to support such a positive participation resource.
"Supporting the development of swimmers is our most important job.  Beyond the Black Line is an outstanding resource," Malcolm said.
"With the program developed by swimmers, for swimmers, makes it incredibly powerful.  This is a program that uses the experiences of the past to make today and tomorrow even better."
One of the workshop presenters, Olympic gold medallist Bronte Barratt, has gained a great deal from her involvement in the program.
"I really am delighted with the opportunity to deliver the Beyond the Black Line program to young swimmers. The content and discussion are really powerful, I wish I had something like this as I navigated my way through my teenage years," Barratt said.
The launch of the BTBL website, provides a greater reach for the program's resources to not just young swimmers, but parents, coaches and clubs as well.
Daniel Kowalski added, "We hope swimmers not only gain great knowledge and insight from watching the videos but they, along with coaches, clubs and parents sign up to have a program delivered and experience the full benefits the face to face workshops offer."
For more information, be sure to check out the website: http://www.beyondtheblackline.com.au