31 August 2023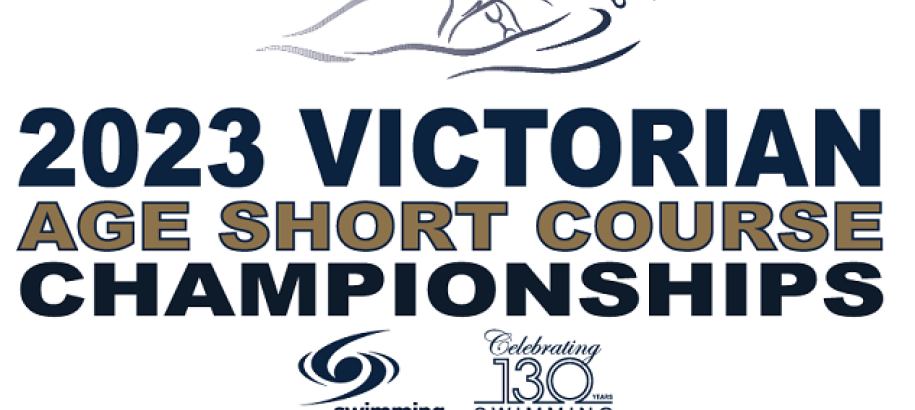 The Championships kick off on Friday 1 September at Melbourne Sports Centres (MSAC).  It's the second biggest event on the Swimming Victoria calendar, with over 1200 of Victoria's best age group swimmers, along with swimmers from New Zealand, Singapore and all over Australia, set to battle it out over 3 huge days of competition across 2 pools.
You won't want to miss a second of the action and you won't have to, as we are excited to again be live streaming the champs. With thanks to Big Voice Media Group, every race from both pools will be streamed via the Swimming Victoria YouTube channel. 
For the first time ever, we are excited to be utilising Hawk-Eye as a back up timing system in both pools. This eliminates the need for Timekeepers to cover 2 pools, giving back thousands of hours to our volunteers.
Our friends at Funky Trunks and Funkita will be there, showcasing their bright, bold, high quality swimwear. And for all your event merchandise and souvenirs, Swimmerch has got you covered.  Make sure you visit their pop up shops behind the grandstand.
Back by popular demand, for the parents a bar area will be made available during finals sessions. This will be on the mezzanine level, offering another viewpoint for the swimming. Come along and enjoy a drink whilst taking in the action.
As a thank you to all the swimming dads that will be spending their Father's Day at the pool, free coffee cards will be up for grabs. Keep an eye out for the SV staff handing them out. We'll also have some very special tributes playing on the big screen.
We hope you are as excited as we are for the 2023 Victorian Age SC Championships! For all competition information and updates click here.