24 June 2020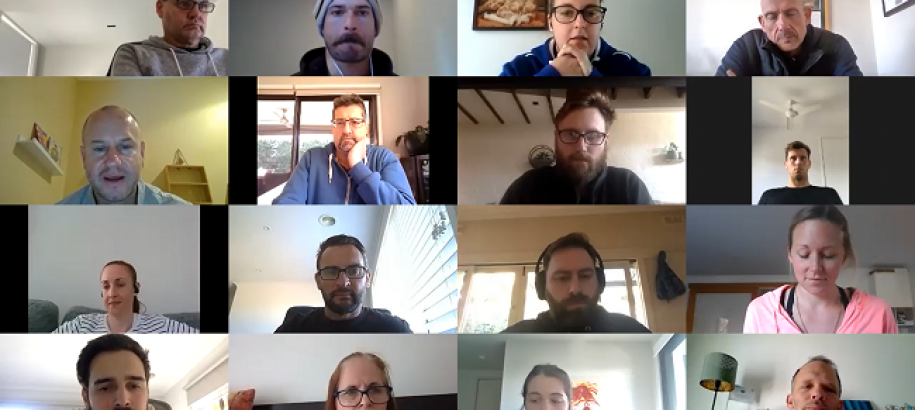 Time off? Not a chance for this group of eager coaches!
In partnership with asctaVIC, 15 Victorian coaches from Swimming Victoria's Performance Pathways Program completed an online Coach Mentorship Program designed to help them better understand themselves and their athletes.
Two months ago, programs across the state were forced to close and many coaches found themselves confined to the walls of their house as lockdown restrictions were enforced by the government. Despite the temptation to become Tik Tok stars or master Call of Duty with all this newfound spare time, many coaches were hungry to use this period to become better coaches.
Swimming Victoria's Performance Pathways Team and Rohan Taylor contacted Darren Holder from the Coaching Better Group to design the program. Darren is passionate about working across sports in Australia and internationally, to support coaching practice and performance and to facilitate learning and continuous improvement, particularly with elite coaches.
Through his international sporting network, from pathway to elite, and the sport coaching academia, Darren developed a 6-week learning program that connected theory with facilitated discussions. The group committed 3 hours per week, using a variety of stimulus materials including books, TED Talks, articles, podcasts and videos in preparation for the weekly Zoom meeting.
The Mentorship Program forced coaches to reflect on their coaching philosophy and style as well as challenge them to think outside the box. The framework was designed to build on culture, craft, yourself and your people.
International experts,  Dr Veronique Richards, Mental Performance Consultant for Cirque du Soleil and Jean Cote, Professor of Sport Psychology at Queen's University led two online sessions from across the globe, encouraging the coaches to push themselves outside their comfort area.
Surrey Park Coach and 2019 State Team member, Justin Bell was thrilled to be involved in the mentorship program. "The program provided a great balance of unearthing your strengths as well as understanding your weaknesses and how to work on them. We had excellent communication all the way through and got a lot out of every session." said Bell.
With the success of the program, plans are already in the works to deliver another block of the Mentorship Program to a further group of coaches later in the year. Watch this space!