24 November 2022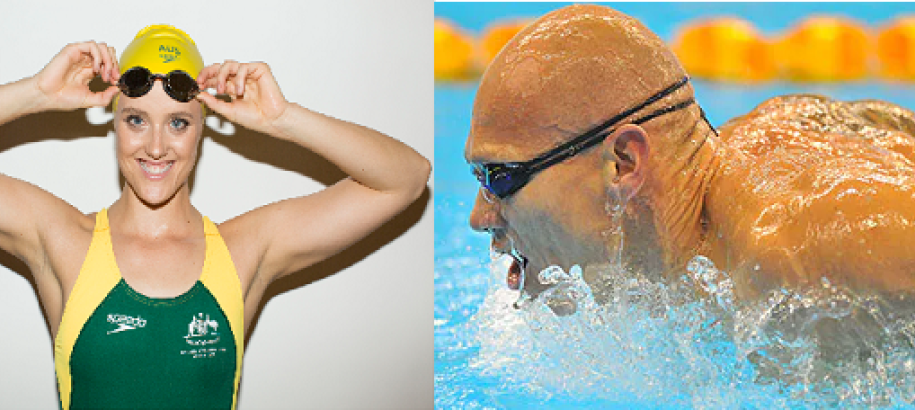 Swimming legends Ellie Cole and Michael Klim have been appointed Ambassadors for the Swimming Victoria Performance Pathways program to ensure all Victorian Pathways swimmers are aware of the assistance available to help them achieve their best.
Swimming Victoria through its Performance Pathways program is committed to supporting more Victorian Swimmers onto elite levels of the sport by building the performance capability within Victoria. This underpins the efforts of Swimming Australia and the Victorian Institute of Sport to provide integrated pathways for successful athlete and coach development, and is available across a range of competition levels and programs.
Both Cole and Klim went through the Victorian pathways program as junior athletes and are now set to promote the range of supports it offers to help participants succeed, including guidance in goal setting and pre-race preparation, support in overcoming challenges via online or face-to-face meetings, and participation in a variety of activities from special training sessions and workshops to swimming camps.
Cole, who retired from competition earlier this year, had a stellar career in swimming and wheelchair basketball. A Victorian swimmer and State representative, she went on to win numerous medals in the IPC Swimming World Championships, Pan Pacific Swimming Championships and Commonwealth Games, and is Australia's most decorated female Paralympian with six Gold, five Silver and six Bronze medals from four Paralympic Games.
World champion and Olympic Gold medalist Klim represented Australia between 1984 and 2012 in Commonwealth Games, FINA World Championships, and three Olympic Games where he achieved a total of two Gold, three Silver and one Bronze medal. He set a world record in the 100m butterfly in 1999 and was the Australian Institute of Sport's Athlete of the Year in 1998 and 1999. He was inducted into the AIS 'Best of the Best' in 2001.
Jason Hellwig, CEO of Swimming Victoria, says Cole and Klim will be working closely with the SV team to raise the profile of the program, promote its benefits, and provide guidance to help participants improve their results.
"The Performance Pathways program has been pivotal in helping swimmers of all ages and abilities develop clear pathways to progress as a competitor on the State, national and international stage," Hellwig explains.
"Athletes around Australia – and the world – look up to Ellie and Michael as examples of what it means to aspire to greatness and to achieve success even in the face of significant challenges.
"They are perfect examples of the benefits the Pathways program can make to participation and competition, and we are delighted they have agreed to act as Ambassadors, to make sure no one misses out on the support they need to improve their performance and maximise their success."