26 August 2021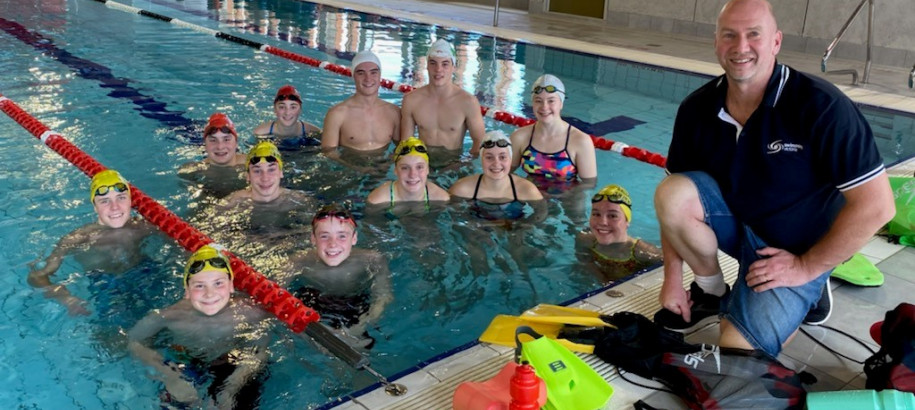 Swimming Victoria is delighted to announce the appointment of Gary Barclay as Performance Pathways Manager.
Gary will take the reins from Josh Busch who has accepted a role with PGA Australia and will finish up at the end of August.
In the past few months Gary has worked closely with Josh and the SV team as the Performance Pathways Consultant. Swimming Victoria CEO Jason Hellwig said Gary is well placed to step into Josh's shoes and lead the Performance Pathways area.
"Gary has a tremendous amount of expertise and knowledge which will be a great benefit for Victorian swimming. I'm looking forward to working with him and using his leadership to continue to support our coaches and athletes." said Hellwig.
"Josh has done an outstanding job during his time with us, and I know how valuable his work has been for our coaches and athletes.  We are sorry that he is leaving but very proud to have supported his development during his time with SV.  He will always be part of the SV family and we wish him every success in his new role with the PGA." he added.
Gary is certainly no stranger to Victorian swimming, having held previous roles at SV and being awarded Life Membership in 2020. He has also worked with a number of Victorian clubs as a coach and administrator and is excited to bring his experience to the role.
"I'm looking forward to working with the athletes and coaches in Victoria to ensure the provision of meaningful pathway programs and continued improvements in performance at all levels in the sport." said Barclay.
We welcome Gary to the team and thank Josh for his contribution to Victorian swimming. We wish them both the very best in their new roles.