09 August 2023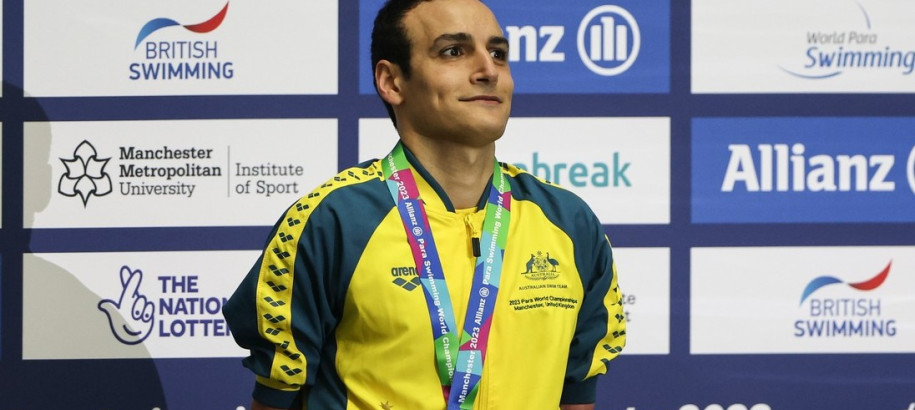 The Australian Dolphins produced Australia's most successful performance in over a decade at the Para World Swimming Championships in Manchester. They finished sixth on the medal count with 9 Gold, 7 Silver and 14 Bronze.
Ahmed Kelly (Yarra Plenty Waves, coached by Alex Hirschauer) struck Gold with a standout swim in the Men's 150m Individual Medley SM3. He finished 20 seconds quicker than the silver medallist with his time 2:58.59, which was almost 5 seconds faster than his heat swim.
He also finished seventh in the world in both the Men's 50m Freestyle S3 (52.35) and Men's 100m Freestyle S3 with a personal best time of 1:52.11.
It was an impressive campaign for Col Pearse (Nunawading, coached by Jol Finck). He claimed Silver in the Men's 200m Individual Medley SM10, finishing ahead of teammate Alex Saffy in a personal best time of 2:13.68.
Pearse went on to bag a Bronze in the Men's 100m Butterfly S10 in a time of 57.18 and finished strong in the Men's 100m Backstroke S10 with another personal best time of 1:03.46 securing fifth position.  
Congratulations Ahmed and Col on your fantastic results!
To view the full results, click here.