05 February 2020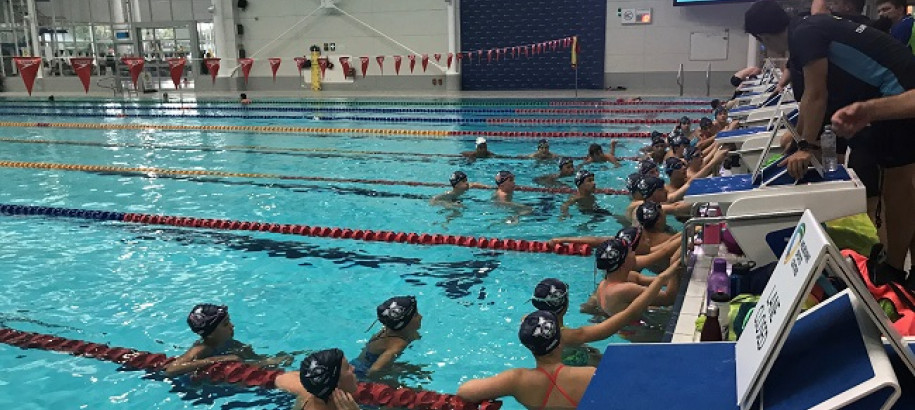 50 of Victoria's emerging swimming stars have been selected as part of the 2020 Swimming Victoria Junior Talent Squad. Based on performances at the recent Victorian Age Long Course Championships, the swimmers, aged 12-13, will take part in three workshops at MSAC.
The first of the 3 workshops kicked off on Saturday 1 February with the swimmers first receiving their squad uniforms. They then hit the pool, splitting into groups and working at three stations on starts, turns and underwaters. They finished off with some relay changeover practice which is a major focus of the Victorian State Team.
The workshops are facilitated by some of Victoria's best coaches and overseen by Victoria's State Head Coach, Rohan Taylor and Development Coach, Wayne Lawes. The other coaches leading the sessions include Yuri Burunov (Ringwood), Amanda Teh (Melbourne Vicentre), Ben Craven (Ringwood) and Ako Kusafuka (Northcote).
The Junior Talent Program provides athletes with a platform to develop the skillset required to successfully compete at State and National Level. The program has an Individual Medley focus which allows the athletes to develop all four strokes as well as a specific skill development in starts, turns and underwater work.
Former squad member, Tara Kinder was first selected on the Junior Talent Squad in 2015. Since then she has gone on to make the Victorian State Team, National Flippers Squad and Junior Pan Pacs Team. "The Junior Talent Squad was one of the best places to kick off my swimming journey, exposing me to outer club experiences, assisting my growth and getting me to where I am now" said Kinder.
To view the squad list, click here.
Congratulations to all those selected. For more information on the Junior Talent Program click here.