27 April 2021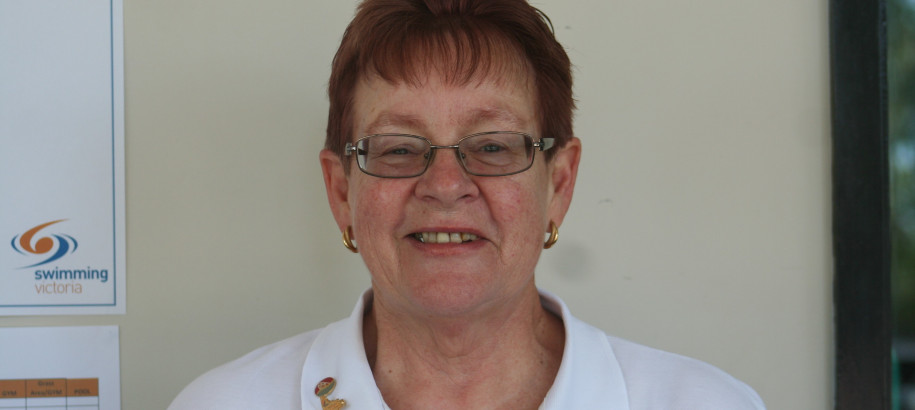 Earlier this year, long standing technical official, Margaret Lang made the decision to hang up her whistle and retire from officiating.
In a career that spanned over 42 years, there weren't many roles she didn't hold at her club and district and she was honored with Life Membership of Maryborough Swimming Club and Central District.
She was the worthy recipient of countless awards during her time as an official including Swimming Victoria Technical Official of the Year, the Herb Jeffrey Award, Swimming Australia's Local Legend and an Australian Sports Medal, just to name a few!
We asked Marg to tell us a bit about her officiating journey, here's what she had to say…
I started my officiating journey in the summer of 1979, when Wally Stables was District Referee for Central District. Being very short of officials, Wally would round the pool saying he needed you to work. So, I put up my hand, and the rest is history!
My first role was on the Judges stand, where I had to record 8 swimmers in the order I saw them touch. I was petrified at the start, but soon learnt and really enjoyed the role. I eventually moved on to other roles on pool deck and it didn't take long until I was pool side as a Trainee Judge of Stroke. A role that I carried out for several years.
After one particular meet, acting District Referee, Franz Caddell said, "be ready at 8 in the morning, I will pick you up we are going to Melbourne." On the way, he told me I would be taking my Country Referee exam - 3 hours of questions fired at me by Bob Carmichael (Country Director) and Franz.  Fortunately, I passed!
I was then advised to get more experience by attending Country Championships. My first full Country Champs was in 1986 in Geelong, since then I have only missed about 2 of those meets and I was involved in organising three Country Championships in Bendigo.
I have worked at many Country meets at MSAC, but I would say that Countries were always my favorite meets.
Overall, I have enjoyed my officiating journey.  I've had highs and lows, but it has been a wonderful experience. I have made many friends over the years and have many wonderful memories.
We thank Marg for her outstanding contribution to swimming. We will certainly miss her on pool deck and wish her all the very best!