23 November 2017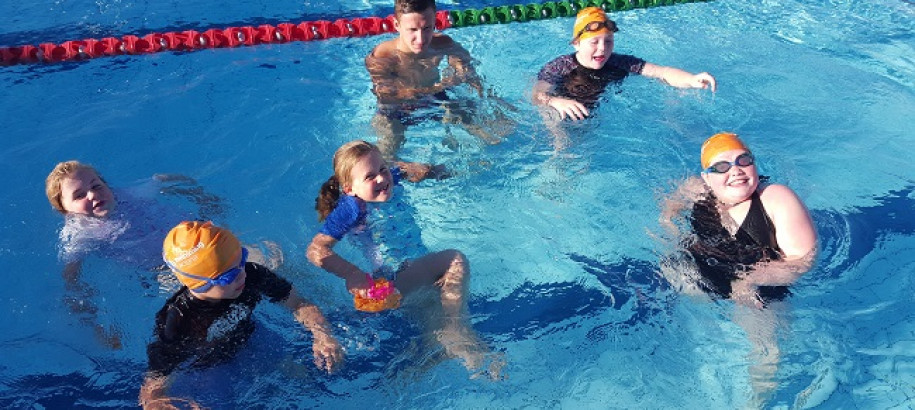 Any keen fisherman will tell you that the elusive Murray cod is difficult to catch. Yamboa is the Dhudhoroa word for cod. So what better name for a swimming program for Koori kids from Wodonga Primary School to inspire them to "swim like a fish"?
The Yamboa Program was run by the Wodonga Amateur Swimming Club in conjunction with Swimming Victoria and the Aboriginal Sport and Recreation Program and was held at Wodonga Aquatic Venue & Exercise Space (WAVES), from 9 October to 16 November.
The 12-session program was offered to ten students from Wodonga Primary School aged between 8 and 10 years with the aim of increasing the children's skills and confidence in the water as well as encouraging participation in sport. It involved games and activities that help them learn and develop their swimming in a fun and enjoyable way. Students were also given information on nutrition and healthy eating.
Club President John House says the partnership between the club and the school has been an important part of the program. "Working together we have been able to achieve the best outcomes for the kids."
Principal of Wodonga Primary School, Pam Martin agrees. "This program has been amazing– our students are loving the opportunity and we have seen real growth in their confidence while enjoying the water together." She adds "the students are so enthusiastic and are approaching every challenge with a smile and a positive attitude."
The program concluded with a fun, inclusive, club night where students joined in with the Wodonga Amateur Swimming Club swimmers in mixed teams for fun races and games, followed by a BBQ.
Hailed as a huge community success, the program has provided opportunities to a group of indigenous children to learn and enjoy the benefits of swimming. "The program has showcased what a community and school partnership can achieve" Martin said.
Swimming Victoria is confident the students will continue to pursue their swimming and their involvement with the Wodonga Amateur Swimming Club.