21 November 2017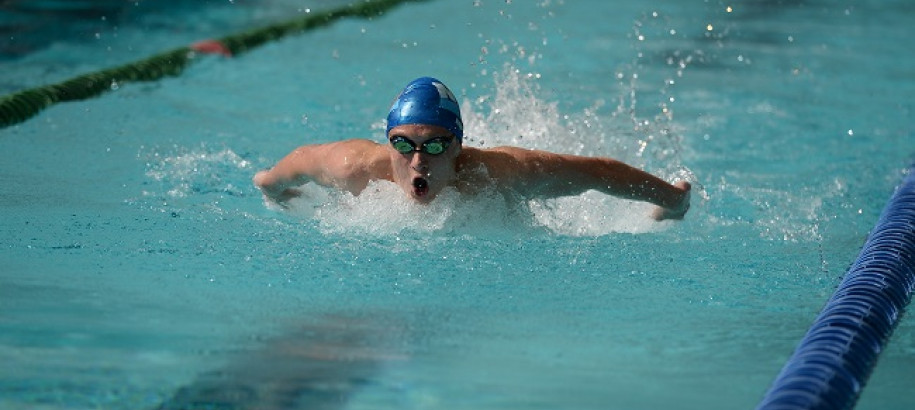 A thunderstorm, plummeting temperatures and a change of venue did not stop 1545 athletes from bringing the heat to the Victorian Sprint Championships at the weekend. A torrential downpour and gusts of winds brought the poolside action to a standstill as MSAC and Swimming Victoria staff worked to pull-off a magnificent mid-meet change of venue from the outdoor pool to the indoor pool at MSAC.
Two swimmers managed to out-class the rest by setting new Victorian and Victorian All-comer records. On Saturday Paris Burlock from Bayside Swimming Club performed a red-hot girl's 13 year old 50m Breaststroke, setting a new Victorian Record of 33.51 seconds. Sunday saw North-West Aquatic find its hero in 12 year old Stone Ma who swam a blistering boy's 50m Freestyle and setting a new Victorian and Victorian All Comers record in a time of 26.21. Congratulations to Paris and Stone for their massive efforts!
As always, the relay events were fast paced and hotly contested. Congratulations to Melbourne Vicentre who won the Men's and Women's 16/U 5x50m Freestyle Relays, taking home the Snape Memorial Shield and the Bill Willmott Memorial Trophy for these events. 
Top 5 Club Point Scores:
1. Melbourne Vicentre 836
2. Nunawading 707
3. Surrey Park 376
4. Ivanhoe Neons 318
5. Melbourne University Propulsion 286
Thanks to athletes, parents, coaches, Technical Officials and volunteers for maintaining a fun and positive atmosphere over the weekend, despite some the disturbance from the weather. The Victorian Sprint Championships was immensely successful and provided the perfect warm-up for Victorian Age Championships which gets underway on Sunday 10 December. Make sure you keep an eye on our website and Facebook page for more information about what's on at Age this year!
See you poolside at the Victorian Qualifying Meet this weekend at the MSAC outdoor pool.