03 December 2022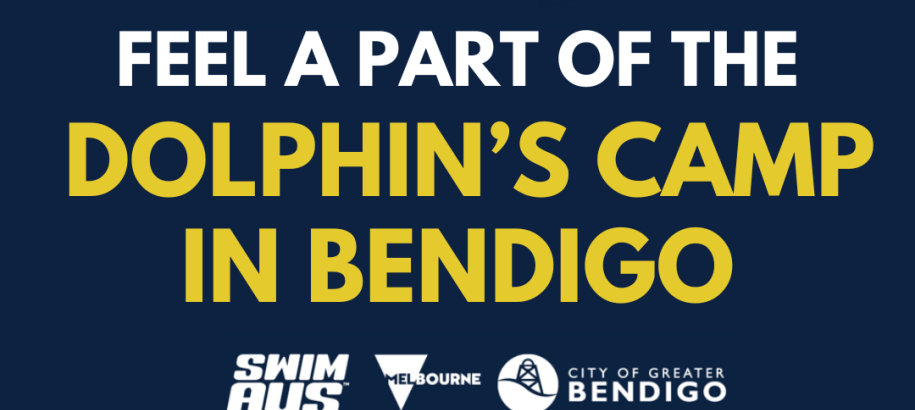 Meet the Dolphins in Bendigo!
You are invited to the Dolphin's upcoming open training sessions as they prepare for the 2022
World Short Course Championships. The team will be at Gurri Wanyarra Wellbeing Centre in Bendigo on: 7, 8, 9 December between 7am - 9am & 3:30pm – 5:30 pm and 10 December: 7-9am

The Dolphins will be meeting the general public at Gurri Wanyarra Wellbeing Centre Bendigo. Don't miss the opportunity to get a photo and autograph with your Dolphins!
Meet the Dolphins: 10 December 10am – 11am
Coaching Insights Panel Saturday 10th December
The Swimming Australia Coaching Development Team invite coaches to this unique opportunity to gain insights from one of international swimming's leading coaches, Michael Bohl, fellow Australian team coach, Amanda Isaac, and our National Head Coach, Rohan Taylor.
 
While the Dolphins are in their pre-WSC camp in Bendigo, you are invited to attend this one-off Coaching Insights opportunity on Saturday 10th December from 11am to 12noon, at the Gurri Wanyarra Wellbeing Centre.
 
Local swimming teachers, club administrators and coaches of all levels are also welcome.
You must register ahead of time via the link below.
Registrations close on 8th December.