19 October 2023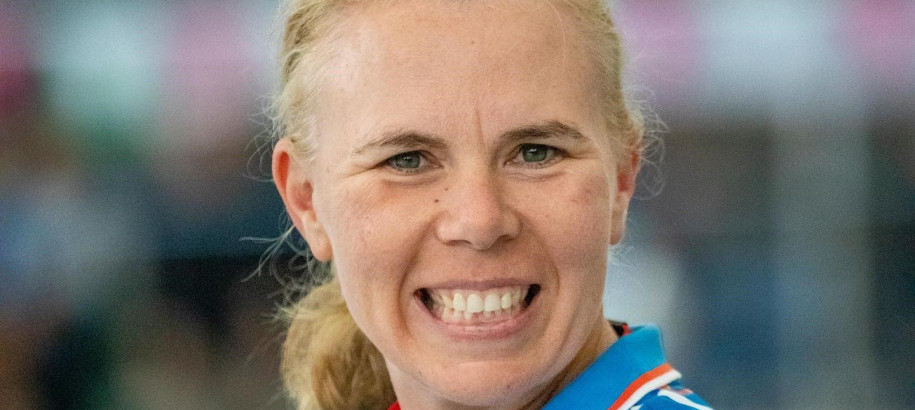 At the Swimming Victoria (SV) AGM last night, Michelle Harris was announced as the new SV President to take over from Hayden Collins who has nominated for the Swimming Australia Board.
Hailing from Gippsland, Michelle will be SV's first regional President. She was appointed to the SV Board in 2021, bringing a wealth of experience to the role, having been involved in swimming at club and district level and as a technical official.
Michelle currently works for a Regional Sports Assembly where she provides governance support and training as well as specialist strategic planning advice to many organisations. She has also worked extensively in women's leadership and improving gender equality at all levels of community sport.
"I have proudly been involved with swimming for the last 9 years with my local club and Gippsland District.  I have really enjoyed bringing this experience to the SV Board for the last two years.  I look forward to continuing to work closely with the Technical Officials Development Committee, advocate for our Diversity, Equity & Inclusion Strategy work and champion women's leadership.   It is an exciting time for swimming, with our steady growth and technological advancements and we have a fantastic Board who are committed and are working together with staff to deliver the SV Strategic Plan and actions" she said. 
Hayden Collins has been President of Swimming Victoria since 2022 and has been on the SV Board since 2018. He has helped guide the organisation through some challenging times and has been influential in navigating SV back to business-as-usual operations post COVID.
The Board will support Hayden to continue to represent SV in negotiations relevant to the proposed new Swimming Australia constitution and he will work closely with Michelle and the Board in relation to that.
If Hayden is elected to the Board of Swimming Australia prior to the constitutional matters being concluded, Michelle will represent SV in those continuing negotiations.  Michelle will also represent SV at the upcoming Swimming Australia AGM, with Andrew Williamson in support.