06 January 2022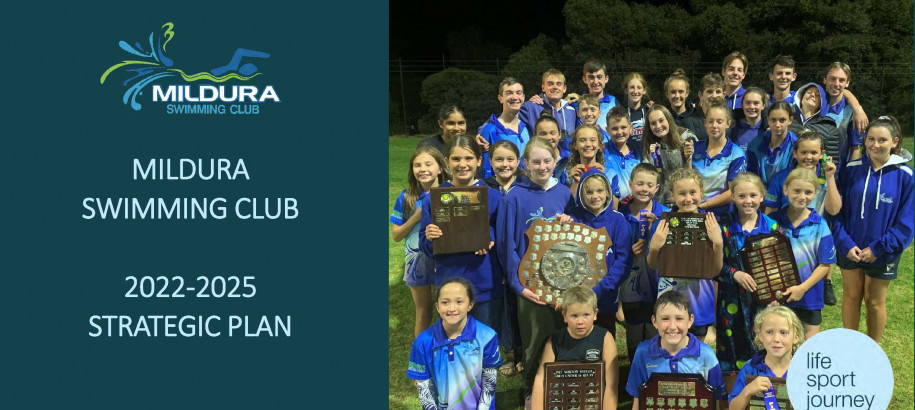 After attending all sessions in our Club Leadership and Development Webinar Series, Mildura Swimming Club was named as the lucky winners of a Strategic Planning Workshop facilitated by Nikki Burger from Life Sport Journey.
The 2 hour online workshop explored the club's SWOT (strengths, weaknesses, opportunities and threats), established the club's mission, vision, values and behaviors and agreed on strategic priorities and high level action steps for their key areas of development.
Having completed the workshop, the club now has a tailored 3 year Strategic Plan that they are looking forward to implementing.
Club Committee Member, Josh Barila highly recommends the Strategic Planning Workshop to all clubs.
"Nikki was a great support to our club during the whole Strategic Planning Workshop process. The 2 hour workshop was awesome, the whole committee and our local pool facility manager got involved with putting forward their ideas for the future of the club" he said.
Founder of Life Sport Journey, Nikki Burger commended Mildura Swimming Club for embracing the workshop.
"I really enjoyed working with Josh and the Mildura SC committee. They 100% embraced the workshop activities and it was great to have engagement and input from the coaches, committee and stakeholder guest Caitlyn Simmons (Centre Manager, Aligned Leisure/Mildura Waves). Everyone helped to inform the direction and priorities for the club over the next three years and together, agreed mission, vision, values and strategic priories. I hope they are really successful in implementing their plan" she said. 
If you're interested in engaging with Nikki to create a Strategic Plan for your club, funding is currently available through Sport and Recreation Victoria which could help you achieve it.
Via the Sporting Club Grant, your club could receive funding of up to $5000, to improve club effectiveness. We've made the application process easier by having a quote prepared for you to use, which allows you to select which package(s) will help your club. View the quote here.

The application guidelines can be found here and the quote refers to:
4. Category application guides
4.3 Category 3: Operational Capacity
Applications close 25 January 2022.
It's true what they say, failing to plan is planning to fail, so apply today and take the first steps towards creating a Strategic Plan for your club.
If you've got any questions or would like some help with the application process, please contact Clare Burton clare.burton@vic.swimming.org.au.