11 August 2020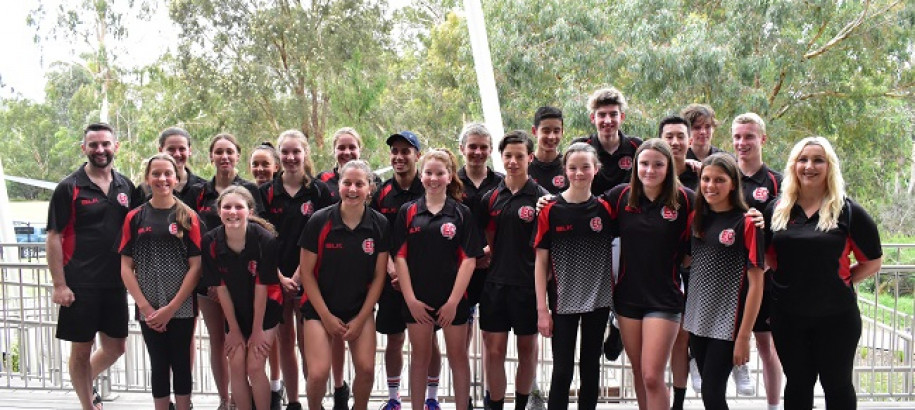 EC Waves is keeping it positive, both in its attitude and results.
As sporting clubs across the nation were forced to stop regular training in late March, EC Waves and Head Coach Alex Hirchauer began to plan how they could use the time away from the water to their benefit. The club's engagement and interaction throughout lockdown has gone a long way to prove that you don't lose talent.
Alex, an established coach for over 20 years and current Victorian Flippers Coach, used his background in strength and conditioning to create a detailed week by week plan to engage, stimulate and challenge the swimmers as they became accustomed to life in lockdown.
The first call of action was to give the swimmers a well-earned break. During this time, Alex sent out informal exercise sessions for those wanting to keep active and suggested exercise equipment that swimmers could use at home. Most importantly, regular Zoom meetings and phone calls were conducted to stay connected and reassure any concerns that swimmers or parents had.
After the break, Alex created a six week at home program, establishing six objectives:
Maintain aerobic fitness
Improve range of motion
Improve core and functional strength
Increasing learning at school and swimming knowledge
Increase nutrition knowledge and apply throughout lockdown
Manage recovery.
A typical week for the National and Senior Squad was jam packed with engaging exercise that ensured accountability and created a competitive spirit between swimmers. A long run on Monday was followed by a Zoom circuit workout on Tuesday. Wednesday was bike ride day and Thursday compromised yoga and pilates. To round off the week, a running session on Friday was designed to replicate a heart rate workout, while Saturday included strength training using body weight exercises.
All sessions were recorded and logged through TeamApp and a Friday evening Zoom session acted as the weekly check in and chat. In addition, swimmers were encouraged to broaden their knowledge of the sport, completing some "swimming homework", with a focus on the importance of nutrition.
As restrictions began to ease and the State returned to modified training, a brave session at the beach was introduced, as well as some face to face dryland sessions, in line with government social distancing guidelines.
After securing some lane space and creating a modified training schedule for the squads, sessions back in the water commenced. The focus was on technique, with some speed and aerobic work slowly introduced as the swimmers began to regain the feel of the water.
At the end of the 6 weeks the swimmers participated in a Time Trial time to see how the lockdown had impacted their performance. Most of the squad did not suit up, however that did not prevent some blistering times being swum.
13 of the 18 swimmers achieved at least one short course personal best (PB), another two were within 0.3 seconds of a PB and another two were within 0.7 seconds of a PB. One of their swimmers who hadn't been in the water since October 2019, swam within 1.5 seconds of a PB.
It was at this point Alex felt that as a group they had benefitted from the lockdown. They were in better shape technically, physically (apart from aerobic swimming fitness) and mentally. The swimmer's attitude and actions both in and out of the pool had proved that you do not lose talent.
"I am very proud of the job that we have done through this period. I am in a fortunate position where I am a strength and conditioning coach who has run 2 marathons, so I have really good understanding of where the swimmer's fitness was prior to lockdown and how to build them up slowly." said Alex.
Although the club has again been forced from the water with the introduction of the second lockdown, the attitude around the club remains positive and a six-week program has already been laid out with new, exciting challenges. Everyone at EC Waves is looking forward to being back in the water and fingers crossed, some amazing results again.