27 April 2021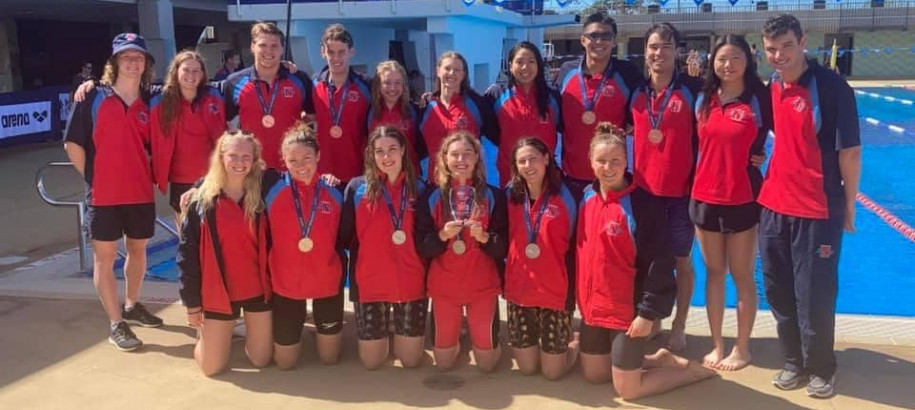 With less than 100 days to go to the Tokyo Olympics, all eyes were on the Gold Coast Aquatic Centre from 14-18 April for the 2021 Australian Swimming Championships.
It was a strong campaign from our Victorian athletes with a medal tally of 33, including 9 Gold, 11 Silver and 13 Bronze.
Here are some of the highlights…
Kayla Costa (coached by Wayne Lawes) was flying. The Nunawading swimmer took home victories in the 19/20 Yrs 100m Butterfly and 200m Butterfly events, clocking 1:00.13 and 2:16.18 respectively.
It was a classic tussle between Nunawading teammates Bowen Gough and Matthew Temple, both coached by Wayne Lawes. Gough proved too good in the Men's 200m Butterfly, touching the wall at 1:57.08 ahead of Temple (1:57.92). In the Men's 100m Butterfly it was Temple's time to shine, posting a very competitive time of 51.83 to edge out Abbotsleigh's Shaun Champion (52.17) and Gough (53.01).
Will Middleton became only the 3rd Western Melbourne Propulsion swimmer to claim an Australian Championship when he won Gold in the 20/21 Yrs 400m IM with his time 4:39.26. He was quickly followed by teammate Adam Selwood who took out the 20/21 Yrs 50m Breaststroke in a personal best time of 28.93. The Propulsion pair are coached by Seb Bettiol.
It was a medal spree for Nunawading Swimming Club (NSC) in the relay events, with their star studded teams claiming 2 Gold, 5 Silver and a Bronze medal. The powerhouse club went on to win the overall club point score with 1,890.50 points and take home the S.B. Grange Trophy for the Premier Club for the first time since 2013.
NSC's General Manager, Nicole Webster was extremely proud the club's success. "The guidance and support of our coaches and volunteers, together with the drive and determination of the NSC athletes, has shown an ongoing commitment to achieving a collective goal and exceptional results in the pool. Being named Australian Premier Club is such an honour as it benchmarks our club against the nation's best." Webster said.
"We are so proud of all our athletes for their resilience during a tough 2020, with many athletes out of the pool and resorting to dryland training for most of the year. To go from minimal swimming to winning 28 medals at the Australian Swimming Championships is an incredible achievement, to say the least."
Well done do all athletes, coaches, clubs and officials, we can't wait to see you all back in action at the Australian Swimming Trials in June!
For full results click here.
Image: Nunawading Swimming Club