06 January 2021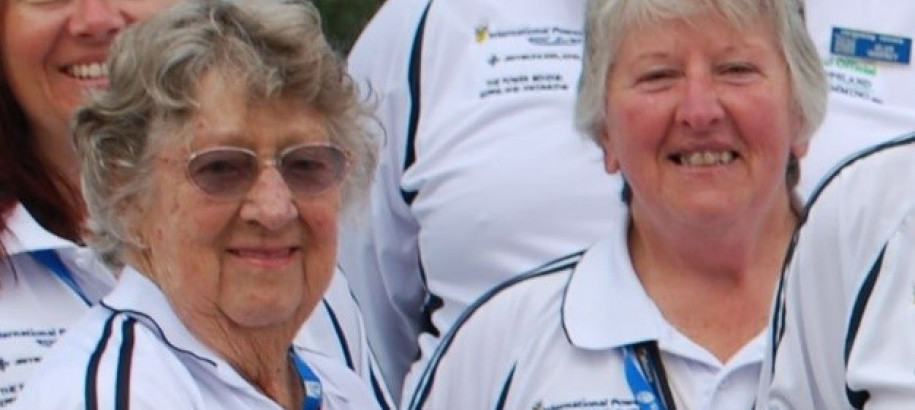 In 2020 we said farewell to some long-standing Technical Officials who announced their retirement from officiating. Swimming Victoria would like to thank the following officials for their contribution to Victorian swimming.
Noelle Brajkovic
Noelle became a swimming official because it was "never enough to just sit and watch".  Her son, Kade started swimming in the early 1980s in Neerim South and went on, with Noelle in tow, to become a Warragul Swimming Club member.  Noelle worked in various positions around the pool and became a Referee. 
She was a reliable and dedicated local official in Gippsland, supporting the Country Championships, All Junior and Country Interdistrict competitions for many years. Noelle also held the position of Vice President of Gippsland Swimming and District Chief Referee and was very involved in the local Proficiency Award program.  She is both a Gippsland Swimming and a Warragul Swimming Club Life Member.

In 2009 a Gippsland Annual Trophy was named after Noelle, reflecting her encouragement and enjoyment in the development of young swimmers.  "The Noelle Brajkovic Most Outstanding 14 & under swimmer outside Gippsland" is awarded to a junior swimmer who excels whilst swimming beyond Gippsland's borders.  It is a fitting acknowledgement of Noelle's many years of service to the Gippsland District and beyond.
John Maddock
John has been a dedicated official at many State, Country, District and Club level meets and is a Life Member of the Warrnambool Swimming Club.  He has been a Starter for a number of years and more recently qualified as an Inspector of Turns. His qualifications also include Timekeeper, Chief Timekeeper, Clerk of the Course, Recorder and Announcer. 
Over the years, John split his time between swimming and football, where he was heavily involved in administration and as a goal umpire with the Warrnambool and District Football Umpires Association.
In 2016, John was awarded the Warrnambool Australia Day Local Achiever Award, for his voluntary work as a Justice of the Peace, a Bails justice, a mentor at Standing Tall in Warrnambool, his football umpiring and of course his work with Warrnambool Swimming Club and Swimming Victoria.
Jane Shaw
Jane became involved in officiating after following her son, Elliot, to swimming competitions around the Gippsland district.  Starting with the East Gippsland Waterdragons in the 1990s, Elliot transferred to the Traralgon Swimming Club in 2009.  In that same year, Jane, who is a teacher and an excellent public speaker, took on the role of Chief Announcer.  For the next 10 years Jane's clear and friendly announcing style was enjoyed at Gippsland, Country Victorian and even State level.  Jane also had a passion for adding music – carefully chosen – to the day's proceedings adding interest and entertainment. 
In her time as Chief Announcer in Gippsland, Jane endeavoured to upgrade and develop the District sound system, understanding that clearly hearing results and announcements made for a better event.  Jane has been the recipient of a Gippsland Service Award recognising her years announcing and training others in the role. 
Faye Staughton
Faye had an extensive history in natatorial pursuits which included Learn to Swim and coaching and led to a long career as a qualified swimming official. She worked most often as a Referee, Judge of Stroke and Starter even into her late 80s. Faye was one of Gippsland District's most reliable officials who found great enjoyment in her association with swimming and officiating.
Faye became involved with the East Gippsland Waterdragons in the late 1960s when her children were swimmers and continued to support Gippsland Swimming until ill health forced her retirement.  She worked for many years at the Victorian Country Championships and supported All Junior and Country Inter District competitions.
Faye held a number of positions in Gippsland Swimming in her time including Learn to Swim Administrator, Chief Timekeeper, Chief Referee and Vice President. She is a Life Member of both East Gippsland Water Dragons and Gippsland Swimming.  The Gippsland Swimming Shield for Open Competition is named after Faye in recognition of her long years of service.
Thank you to Noelle, John, Jane and Faye. Your contribution to the sport has been outstanding and you will certainly be missed on pool deck. We wish you all the very best!