18 February 2021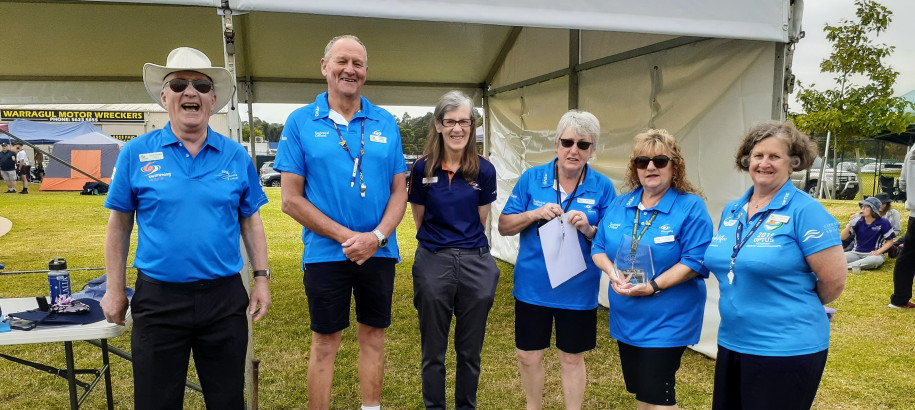 Swimming Victoria was proud to present some of our long-standing technical officials with 30 Year Service Awards at our recent Victorian Sprint Championships and Victorian Country LC Championships. 
First awarded in 2011, Service Awards recognise 10, 20 and 30 years' service as a technical official to Swimming Victoria at SV run meets whether country or metropolitan.  
Congratulations and thank you to the following officials for 30 years of service to Swimming Victoria:
Damian Arnold
Damian started officiating in the early 90s for Metro West District and Swimming Victoria. In 1993 he went to his first Age Nationals and from then on, he has been a regular at national, state, district and club meets. Damian has an extremely high attendance rate at Swimming Victoria competitions. It is not often that you do not see Damian's face on pool deck and he always has a welcoming smile and is happy to assist. He was awarded Life Membership of Swimming Victoria in 2014.
Margaret Arnold
Margaret's officiating career began in the early 90s and over the years she has held almost every official position in Footscray, Aquaspirit and Laverton Swimming Clubs and Metro West District. She can be found at almost every SV meet, as well as numerous club, district and school meets. She was awarded Life Membership of Swimming Victoria in 2018.
Daryl Kennedy
Over three decades, Daryl has made invaluable contributions as a technical official at Portland Swimming Club, Geelong Sharks, Barwon South West District and Swimming Victoria. He has also been a tireless mentor and trainer to many aspiring officials. In 2019, Daryl received the Herb Jeffrey Award for outstanding service to country swimming in excess of 20 years.
Jillian Price
Jillian started officiating in the old Western District and has worked at meets in the Barwon South West District over the past seven years. Jillian is a regular at national, state, district and club competitions. She achieved her L1 Starter qualification in 2004 and became a L2 Referee in 2014. Jillian is currently a member of the Officials Club. 
Mary & Gerry Voss
Mary and Gerry were involved as officials in the old Geelong District and currently officiate in the Barwon Southwest District. They are both active members of Lara Swimming Club, particularly Mary, who is the Carnival Secretary, Membership Officer and a Committee Member. They work at many local and District meets and are regulars at Ballarat swim meets, Country Championships and Swimming Victoria competitions at MSAC. Mary and Gerry are qualified Referees and Assessors and Presenters.