21 October 2019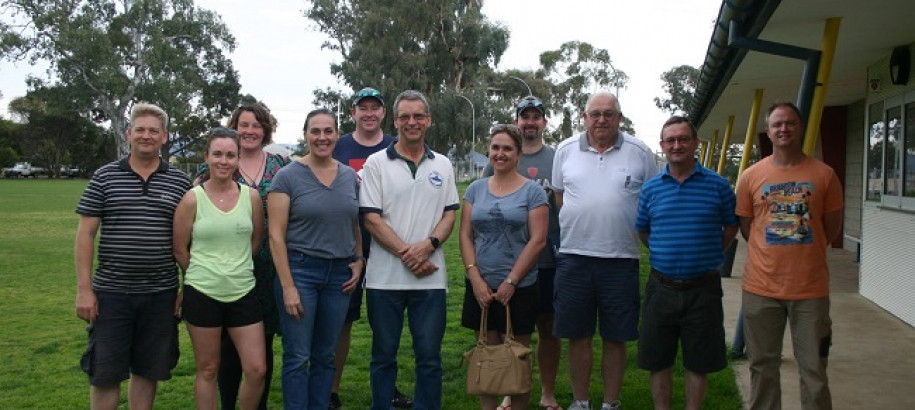 A fantastic day was had by all at the recent Regional Development Day, hosted by Ovens and Murray District Swimming Association and Swimming Victoria. Held at Wangaratta Indoor Sports and Aquatic Centre on Saturday 5 October, the program boasted pool and dryland sessions, a Teacher of Competitive Swimming (SAT-CS) course, an officials' session and more.
The day started with a SAT-CS course for the local coaches run by Jo Love. Jo has been an elite swimming coach for many years with many state, national and international teams. She represented Australia at the 2008 Beijing Paralympics as a swimming coach and has also coached several Olympic medalists and World Record Holders.
After a quick lunch break, swimming great Linley Frame delivered a session for swimmers covering goal setting (in both swimming and life), supporting people (who do our swimmers go to?), stress levels (how to handle them) and leading a balanced life.
Linley won a gold medal in the 100m Breaststroke at the 1991 FINA World Championships and represented Australia at the 1992 Olympics in Barcelona. Currently the Athlete Wellbeing and Engagement Manager at Swimming Australia and the driving force behind the Beyond the Black Line program, Linley's vast experience engaged and inspired the young group of swimmers.
The swimmers then spent three hours in the pool going through drills, starts, turns and stroke assistance. This gave the coaches an invaluable opportunity to ask Jo questions and receive guidance and feedback on the running of their afternoon pool session.
During this time the parents also had the opportunity for a discussion and question and answer session with Linley. This helped them understand more about what their children go through as swimmers and how parents can support them on their journey.
Thank you to Linley and Jo for inspiring our attendees.
Thanks also to Sally Whitehouse and the Ovens and Murray District Swimming Association for hosting this wonderful day and supporting the Regional Development Day program. We look forward to providing more opportunities like this to regional swimmers, coaches, officials and parents.