30 January 2020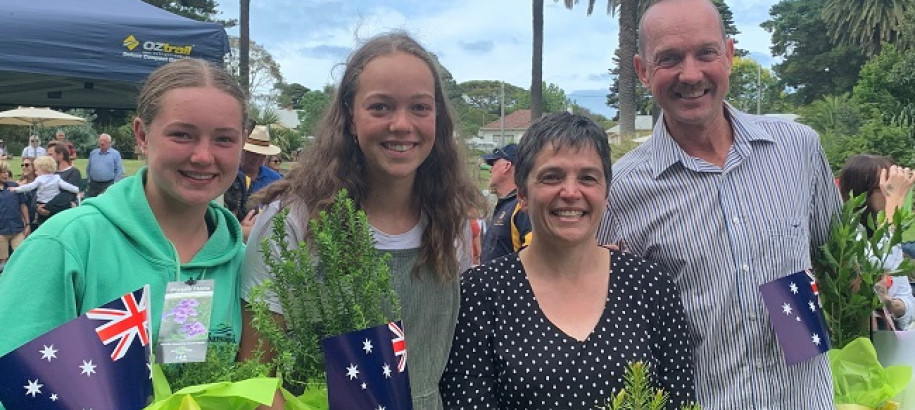 It was a huge weekend for Warrnambool's own Van Zyl family. Not only did sisters Hannah and Carla compete at the Victorian Country Championships, on Sunday, they joined their parents in receiving their Australian citizenship in a special Australia Day Ceremony.
In what could very well be a first for a citizenship ceremony, Carla swam in the heats on Sunday before racing (pun intended!) over to the Warrnambool Botanic Gardens to receive her citizenship certificate still in her race suit with her club jumper over the top!
Not to be outdone by her younger sister, Hannah went straight from the ceremony to perform the National Anthem on the bagpipes before the final session, providing one of the most memorable moments of the Championships.
Congratulations to Anne and Reinier Van Zyl and their talented daughters on becoming Australian citizens.