17 January 2018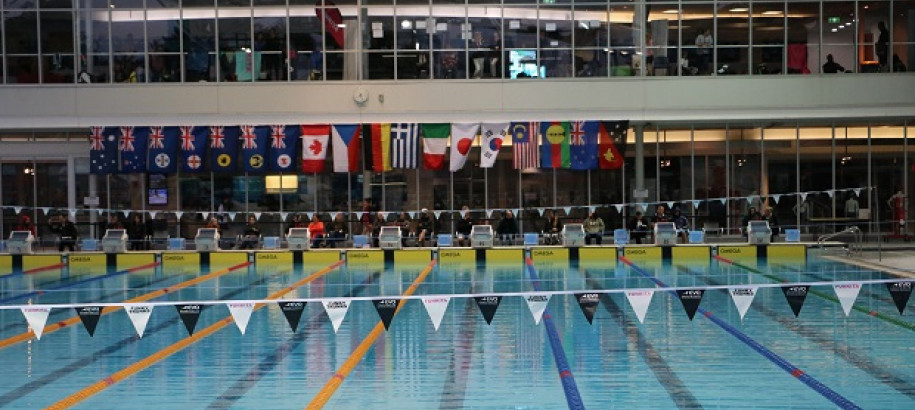 The stars were shining brightly at the Victorian Open Championships last weekend where over three action packed days of competition, we saw some amazing and unforgettable swimming. Records were broken, nail-biting finishes were witnessed and countless memorable moments were shared by everyone at the Melbourne Sports and Aquatic Centre (MSAC).
It was the strongest field seen at MSAC for several years, including 29 of our Australian Dolphins Swim Team, as well as swimmers from all over the world. With the Commonwealth Games Trials next month, it was the perfect chance for swimmers to fine tune their race strategy which provided the fans some fast and fierce competition!
On Day 1, all eyes were on the local hero, Mack Horton (Melbourne Vicentre), in the 400m Freestyle where he went head to head with his Italian training partner, Gregorio Paltrinieri. In trademark fashion, Mack finished strongly, taking home the Gold in a time of 3:51.38. However, the tables were turned on Day 3 in the 1500m Freestyle, as Paltrinieri showed us why he's the Olympic Champion, gliding to the wall in a time of 15:12.96. Both swimmers also switched from the pool to the beach on Saturday to compete in the Lorne Pier to Pub – an astonishing effort!
Emily Seebohm (Brisbane Grammar) was all class in the Women's 50m Backstroke, claiming Gold and setting a new Victorian All Comers record of 28.09. She also took home the Women's 100m Backstroke (59.45) and 200m IM (2:14.17). It was a different story in the Women's 200m Backstroke, with young gun Kaylee McKeown (USC Spartans) causing the upset of the Championships, hanging on to claim victory over Seebohm in a time of 2:08.76, proving she'll be one to watch at the Trials.
'Swimmer of the Meet' Awards were presented to the standout Victorian performances at the conclusion of the event. Congratulations to the following swimmers:
Swimmer of the Meet – awarded to the male and female Victorian athletes who achieved the highest FINA point score for a swim at these Championships.
Mack Horton (Melbourne Vicentre)
Hayley Baker (Melbourne Vicentre) & Jessica Hansen (Nunawading)
Multi Class Swimmer of the Meet – awarded to the male and female Victorian Multi Class athletes who swam closest to the world record time for their classification.
Timothy Disken (PLC Aquatic)
Madeleine Scott (Nunawading)
Congratulations also to Nunawading Swimming Club who took home the trifecta, winning the Victorian Premiership Club Male, Female and Combined Awards, as the club which scored the highest aggregate point scores across the Victorian Age and Open Championships.
Thank you to all swimmers, coaches, Officials, volunteers and spectators for making the 2018 Victorian Open Championships such a success! 
We now head to Shepparton for the 2018 Victorian Country Championships from the 26th – 28th January. Good luck to all swimmers competing.