05 September 2023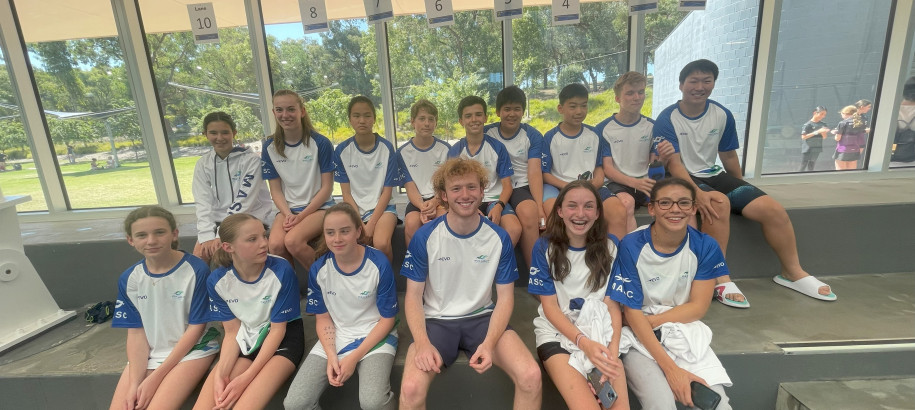 Swimming Victoria is thrilled to announce 22 clubs will be participating in the Boardroom School, a "Positive and Practical Program for Effective Directors".
The Boardroom School focuses on conversation, debate, discussion, questions, and practical and useful information. The program is particularly relevant to swimming club committees who are at times navigating complex situations while ensuring and maintaining compliant structures.
The clubs will participate in a series of online workshops focusing on governance and the role committees play in swimming clubs. The session will be led by founder of the Boardroom School, Olympic Bronze medal rower and governance expert, Margot Foster AM OLY.   
Maccabi Ajax Swimming Club have been committed to rebuilding their swimming community in recent years which will no doubt be boosted by their participation in the program.
During its heyday in the 1970s and 80s the Ajax Swimming Club, as it was known then, had its home pool at 97 Alma Road. The club built a strong and flourishing swimming community during this period and was so successful that it created a highly competitive and dedicated cohort of participants and "swimming families".
The Ajax Swimming Club was considered one of the powerhouse swim clubs in Victoria. It was financially sound, very competitive, and its members shared many experiences in and out of the pool. These shared experiences of early morning training, pennant nights and competing for the club created long lasting memories that are vividly talked about with fondness in our community to this day.
With the loss of its facility in the 1980s, we fast forward to 2017 where the club had shrunk to a group of around 30 Masters, swimming socially on a Sunday morning at Bialik College - a shadow of its former self. There were no juniors, no pathway, no opportunities for swimmers.
The reinvigoration of Maccabi Ajax Swimming Club began with a realisation that if the club wanted to have a vibrant swimming community, a home for swimming was needed. The infrastructure of a pool was vital to build programs, pathways, opportunities and rebuild a swimming community! To buy land and build a pool at a cost of millions was not an option, so some creative thinking was needed to solve this problem.
A small group of past and present club members worked with Maccabi Victoria and Bialik College, to develop a model that would meet the needs of all stakeholders. This led to the establishment of Maccabi Aquatics, a full service swim school operating at Bialik, linked to Maccabi Ajax Swimming Club which provides a pathway and club infrastructure for swimmers who wish to compete.
In November 2021, over 40 years since its departure from the Alma Road Pool, Maccabi Ajax Swimming Club was once again registered with Swimming Victoria, and its reinvigoration had begun. In its first year of operation, the club had over 100 members and was actively participating in district and state competitions.
They now have a pathway encompassing Learn to Swim, Junior, Open and Masters squads and a team of enthusiastic and dedicated coaches led by Head Coach, Guy Eylon.
Looking ahead the club still has much work to do in order to continue its ambitious plans in building a swimming community but with the continued help of volunteers it has begun the journey.
Good luck to Maccabi Ajax Swimming Club, along with all our clubs participating in the The Boardroom School Program.
Ballarat GCO Swimming Club
Ballarat Gold Swimming Club
Bendigo East Swimming Club
Bendigo Hawks Swimming Club
Boronia Swimming Club
Cheltenham Amateur Swimming Club
Flyers Swim Club
Horsham Sharks Swimming Club
Kangaroo Flat Swim Club
Maccabi Ajax Swimming Club
Maryborough Swimming Club
Metro North District
Moe Amateur Swimming Club
Nyah Two Bays/Swan Hill Swimming Club
Officials Club
Sale Swimming Club
Swimland Swim Club
Wangaratta Amateur Swimming Club
Wangaratta Stingrays
Western Melbourne Propulsion
Wodonga Amateur Swimming Club
Yarra Plenty Waves