18 November 2019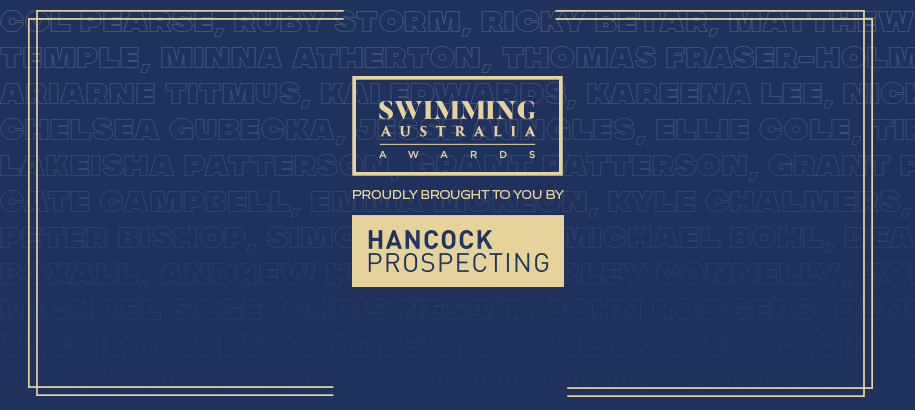 With the 2019 Swimming Australia Awards almost here, Swimming Victoria is extremely proud to announce the eight Victorian finalists will be vying for the prestigious honours at swimming's night of nights. 
Congratulations and good luck to our finalists:
AIS Discovery of the Year
Ruby Storm (Traralgon)
Matthew Temple (Nunawading)
Col Pearse (Melbourne H2O)
Youth Coach of the Year
Scott Talbot (Nunawading)
Nick Veliades (MLC Aquatic)
Club of the Year
Ballarat Swimming Club
Local Legend of the Year
Josh Barila (Mildura)
Roger Smith Technical Official of the Year
Jack Madden
The Awards will be held on Sunday 24 November at the Museum of Contemporary Art in Sydney. Make sure you follow Swimming Australia's social media channels for updates on the night.