09 January 2018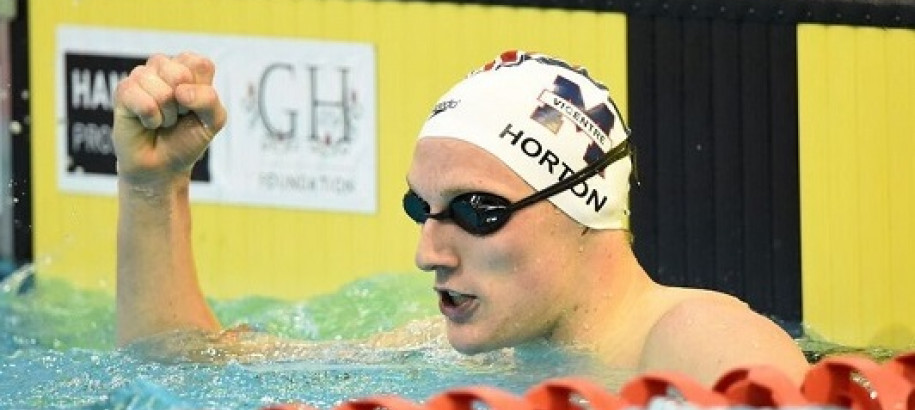 Rio Olympic Games 400m Freestyle Gold medallist and Victorian, Mack Horton will showdown with his 'friendly' rival, Rio Olympic 1500m Freestyle Gold medallist, Italian Gregorio Paltrinieri at this weekend's 2018 Victorian Open Championships at Melbourne Sports and Aquatic Centre (MSAC).
They'll be joined by almost 600 swimmers, including 29 Australian Dolphins as well as 36 international athletes from 11 countries making it the strongest field seen at MSAC for many years.
This Friday 12 January 2018 is the first of the three day blue ribbon event on the Victorian Swimming calendar which sports fans of all ages can watch FREE.
The Australian Dolphins to watch out for with Commonwealth Games trials next month include Emily Seebohm, Kotuku Ngawati, siblings Emma and David McKeon and Paralympians - Matthew Haanappel, Monique Murphy, Ahmed Kelly and Timothy Disken just to name some of the athletes competing.
Swimming Victoria's CEO Jason Hellwig encourages Victorians to cheer on the best swimmers in the land as they burn up the Outdoor Pool at Victoria's premier aquatic facility.   
"Also, there will be loads of fun out of the pool in the dedicated Fan Zone on the grass at the city end of the pool.  And, it's FREE entry for all spectators," he said.
Heats start from 9:00am and Finals from 6:00pm AEDT with all information and results available here.
 o   Mack Horton's 400m Freestyle Heat on Friday 12 January- approx. 9.15AM (Final approx. 6.40PM)
o   Mack Horton's 1500m Freestyle Race on Sunday 14 January – approx. 7.50PM
 Countries Represented
The Victorian Open Championships is our premier swimming event showcasing not only Victoria's best swimmers but also Australian Swim Team Members, interstate swimmers and international entries from countries:
o   Canada
o   Czech Republic
o   Germany
o   Greece
o   Italy
o   Japan
o   Korea
o   Malaysia
o   New Caledonia
o   New Zealand
o   Papua New Guinea