07 November 2018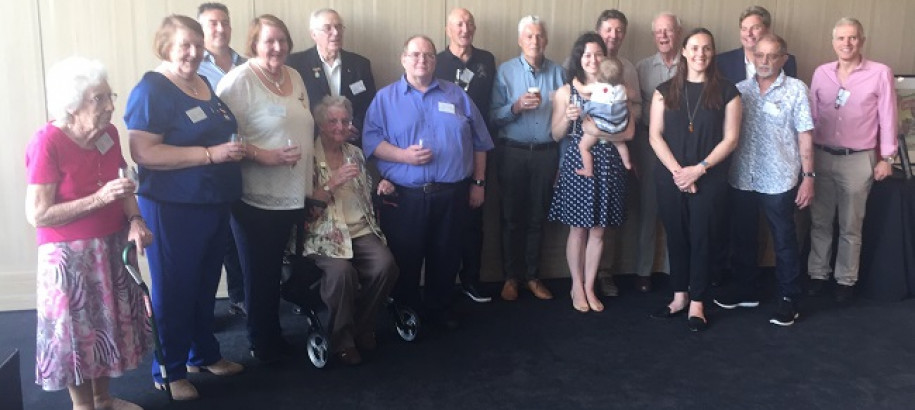 One hundred and twenty-five years ago, Melbourne clubs Middle Park, Port Melbourne, South Melbourne and St Kilda came together to form the Victorian Swimming Association.
To celebrate the remarkable journey that swimming has taken in the state's crowded sporting landscape since 1893, Swimming Victoria held a gathering of invited guests that included life members, past presidents, alumni, board members, staff and Swimming Australia directors on Friday, 2 November. 
The event took place at The Glasshouse where the invited guests toured the 1956 Olympic aquatics venue that was home to so many amazing performances until its closure in 1980.
Olympian Linley Frame, swimming official of five decades, Margaret Arnold, former administrator Tony Woodhouse, Nunawading chief executive Gary Barclay and Swimming Victoria past President Daniel Burger, spoke about their time in swimming and how the sport shaped their lives.
Frame said, with her parents, brother and sister involved in swimming, her life had revolved around the pool and she was grateful that she had been given the opportunity to reconnect with sport. She had been Swimming Victoria's Athlete and Coach Service Coordinator until this year being appointed Athlete Wellbeing and Engagement Management for Swimming Australia.
"Ï got to reconnect, which was really special, knowing that I could contribute back to the sport that gave me and my family lots of fun and lots of opportunities," she told the guests.
Arnold recounted stories of early rises and long-distance travelling that would be familiar to many parents.
"I was living in Yarraville and travelling to Dandenong each morning and each afternoon you'd get stuck on the Monash Freeway where I would almost fall asleep, but I'd manage to get there," Arnold said of only part of the daily training commutes for her daughter, Roxine.
A collection of rare memorabilia was also assembled for the celebrations and there are plans to put these remarkable items on temporary display at the Melbourne Sports and Aquatic Centre in coming months.
Swimming Victoria chief executive Jason Hellwig said the gathering was a wonderful opportunity that would be remembered by all those in attendance.
"It was incredible to have such a collection of people together who represent not only swimming's history in Victoria, but on whose legacy this sport will continue to grow towards a very bright future," he said.