09 February 2021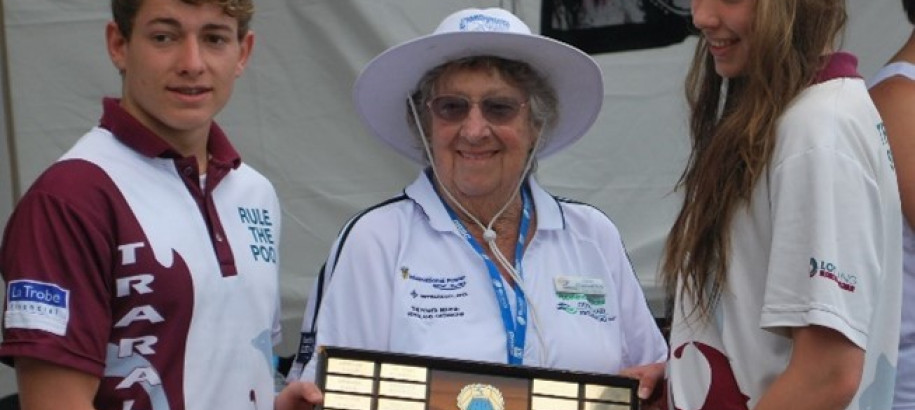 Swimming Victoria is deeply saddened to learn of the passing of Faye Staughton on 8 February. SV and the wider swimming community extends its sincere condolences to Faye's family.
Faye was a fixture in the Gippsland swimming community for many years and was a Life Member of Gippsland Swimming, Bairnsdale Swimming Club and the East Gippsland Water Dragons.
Faye had an extensive swimming background which included swim teaching and coaching which led to her long career as a qualified swimming official. She worked most often as a Referee, Judge of Stroke and more recently as a Starter, when poor mobility prevented her from walking the pool deck. Faye was one of Gippsland District's most reliable officials who found great enjoyment in her association with swimming and officiating.
Faye became involved with the East Gippsland Water Dragons in the late 1960s when her children were swimmers and continued to support Gippsland Swimming until ill health forced her retirement.  She worked for many years at the Victorian Country Championships and supported All Junior and Country Inter District competitions.
Faye held a number of positions in Gippsland Swimming in her time including Learn to Swim Administrator, Chief Timekeeper, Chief Referee and Vice President. The Gippsland Swimming Shield for Open Competition is named after Faye in recognition of her long years of service.
Faye will be remembered fondly for the dedication and care she showed to swimmers and her fellow officials. We thank Faye for her many years of contribution to swimming in Victoria.
Vale Faye Staughton. May she rest in peace.