09 March 2023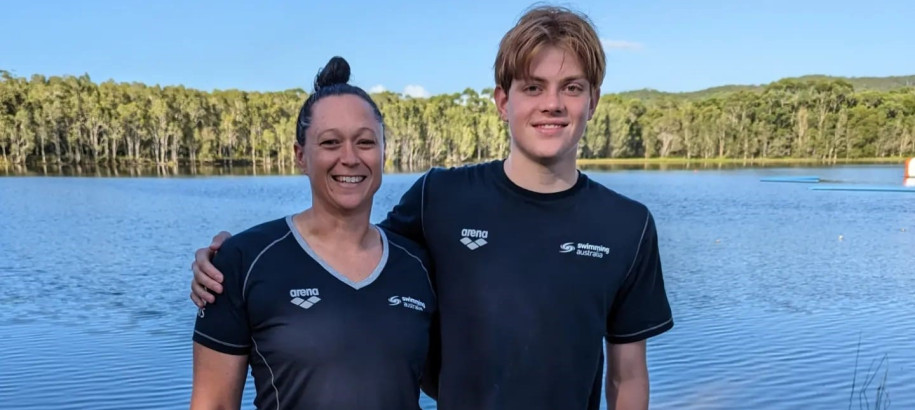 Congratulations to Haileybury Aquatic's Tommy Lane and Coach, Kelly Stubbins who were selected for the 2023 National Open Water Development Camp.
A group of 16 athletes and five coaches converged on the Sunshine Coast for the four-day training camp, with selection based on results from the 2023 Open Water Championships in Busselton in January.
All sessions were conducted in an open water environment, with a significant focus on skill development including pack swimming, drafting, navigation, pacing strategies and buoy turns.
In addition to the water sessions, athletes and coaches participated in a number of important education sessions across nutrition, physical preparation, integrity and a special presentation from Australia's maiden marathon swimming Olympic medallist, Kareena Lee.
It was a great opportunity for Tommy to further develop his open water skills with 7 open water training sessions conducted over the camp.
"It was such a good experience and one I'll never forget, especially getting my first Aus team uniform!" said Tommy.
From a coaching perspective, Kelly said "it was great to have the best up and coming open water swimmers together for a series of specific open water training sessions. We could see the improvement from the first to the last session and it was mind blowing."
We look forward to seeing Tommy and Kelly put these skills into action as they take on further open water racing opportunities.