02 August 2022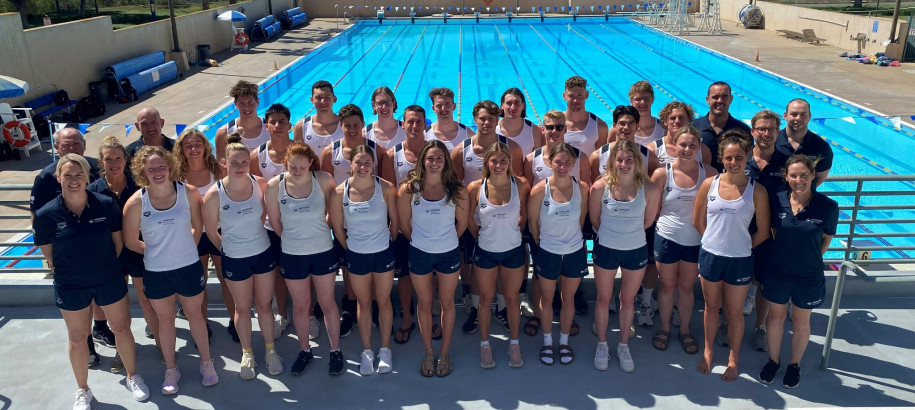 A huge congratulations to Benno Negri, Elliot Rogerson and David Schlicht who were selected as part of the 'Australia A' Team to compete at the 2022 Phillips 66 National Championships from 26-30 July in Irvine, USA. They were joined by Head Coach, Craig Jackson.
Having been denied the opportunity to compete internationally for the last 2 years, this was not only an exciting opportunity for the swimmers but also an integral part of their high performance athlete development.
The swimmers performed incredibly well going up against some tough competition, from both America and around the world. Here's how they went:
Benno Negri (Melbourne Vicentre, coached by Craig Jackson)
Men's 100m Freestyle – 55th (50.75)
Men's 200m Freestyle – 41st (1:51.13)
Men's 50m Freestyle – 68th (23.52)
Elliot Rogerson (Nunawading, coached by Jol Finck)
Men's 1500m Freestyle - 8th in the A Final (15:26.68)
Men's 200m Freestyle – 23rd (1:50.03)
Men's 400m IM – 8th in the A Final (4:20.23)
Men's 400m Freestyle – 2nd in the C Final (3:54.71)
Men's 800m Freestyle – 21st (8:08.81)
David Schlicht (MLC Aquatic, coached by Jayden Brian)
Men's 200m Breaststroke – 36th (2:16.35)
Men's 400m IM – 8th in the B Final (4:23.92)
Men's 200m IM – 1st in the B Final (2:00.96)
Well done Benno, Elliot, David and Craig!
For full results click here.