25 October 2022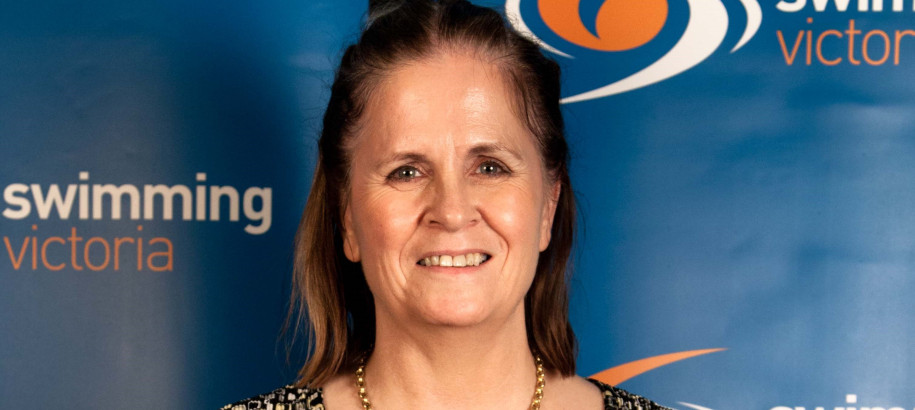 Swimming Victoria Life Membership recognises and honours the efforts of those in the Victorian swimming community who show exceptional commitment to and advocacy for the sport.
At the Annual General Meeting held on Saturday 22 October, we were proud to award Vivienne Kennedy Life Membership of Swimming Victoria.
Vivienne's contribution to the sport of swimming in Victorian is outstanding. Her involvement with swimming has spanned over 30 years after first starting when her daughter began swimming in 1991.
Since then, she has been an influential member of the Victorian swimming community at club, district and state level as an administrator, coach and technical official.
Vivienne joined Portland Swimming Club in 1993 and was elected Club Secretary in 1994. She went on to hold a number of roles at the club including Meet & Entry Secretary, Publicity Officer, SV District Delegate and Club Coach.
Vivienne secured the rights for Portland to operate Primary School Zone Swim Championships for the Hamilton, Portland and Warrnambool divisions in 1996. This involved advising schools, taking entries, making the program, providing results and swimmer progression to the regions. In conjunction with Portland Swimming Club, she completed 22 years of championships, enabling Portland Swimming Club to have a very successful fundraising opportunity.
In 2013 Vivienne joined Geelong Sharks Swimming Club who at that time had never run a swim meet and had no officials. Vivienne mentored club members on how to run a meet and set up their meet programs. Along with her husband Daryl they encouraged parents to train as officials. In the first 5 years at the club at least 8 parents were qualified in one or more technical official positions.
Her contribution to Swimming Victoria has been tremendous. She is still the SV District Delegate, a role which she has held since 1995. She was a State Selector from 2009 to 2019, responsible for setting qualifying times for Victorian Championships and compiling swimmers' performances for consideration for the annual SV Awards. During this time, she was also a member of the Swimming Victoria Competitions Committee and was Chair from 2011 to 2017. She received a Swimming Victoria Service Award in 2003.
Swimming Victoria thanks Vivienne for her contribution and dedication to swimming in Victoria.