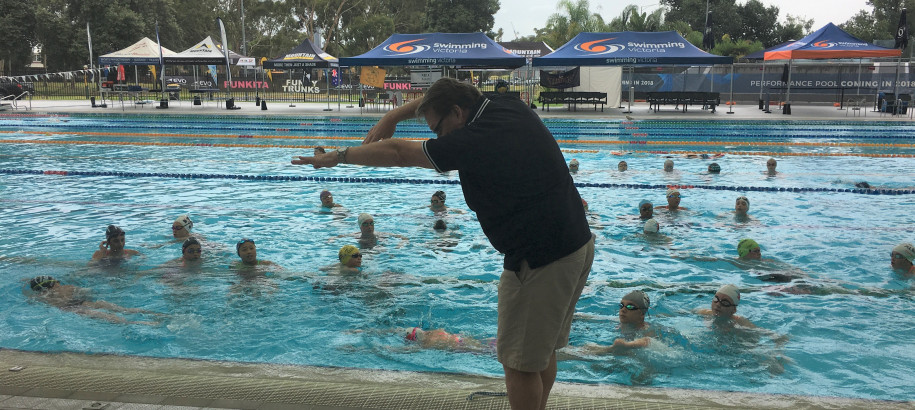 Coaching is a great way to harness your passion for swimming and be actively involved. It is not only exciting and self-satisfying but you can have a positive influence on people's lifelong involvement in swimming. Coaching is a rewarding job at all levels of swimming as you are responsible for helping people improve and develop their swimming, you can pass on your own experiences and watch people progress through the different pathways of swimming.
All swimming coaches should be licensed. To be licensed a swimming coach must be accredited, but a coach can be accredited without maintaining their license.
 Swimming Australia and most State Swimming Associations require coaches to hold a valid license to:
Gain access to the pool deck and warm up areas at their sanctioned swim meets
Be considered for selection as a representative coach
Have the opportunity to present other coaching courses
Ensure that a code of behaviour has been signed
Acknowledge that a working with children check has been sighted
Enable action to be taken when allegations of a breach of the codes of behaviour are made
ASCTA
The Australian Swimming Coaches and Teachers Association (ASCTA), is the peak body for swimming Coaches and Teachers in Australia. ASCTA is dedicated to developing world leading practises in the education, accreditation, professional development and on-going support for swimming Coaches and swimming and water safety Teachers.
Visit the ASCTA Website for further information.
Female Coach Grant - asctaCONVENTION
Swimming Victoria through Sports Recreation Victoria funding are offering a grant of up to $1000 for up to 5 Female Victorian Coaches to attend the asctaCONVENTION,  2 – 5 May 2019 Brisbane Convention & Exhibition Centre.
This grant provides an opportunity to upskill Female Coaches through exposure to industry experts or undertaking further course study. The grant can be used to assist in costs associated with registration fees, airfares and accommodation. Potential applicants are required to complete the following Grant Application which covers relevant experience, reasons for applying and employer endorsement.