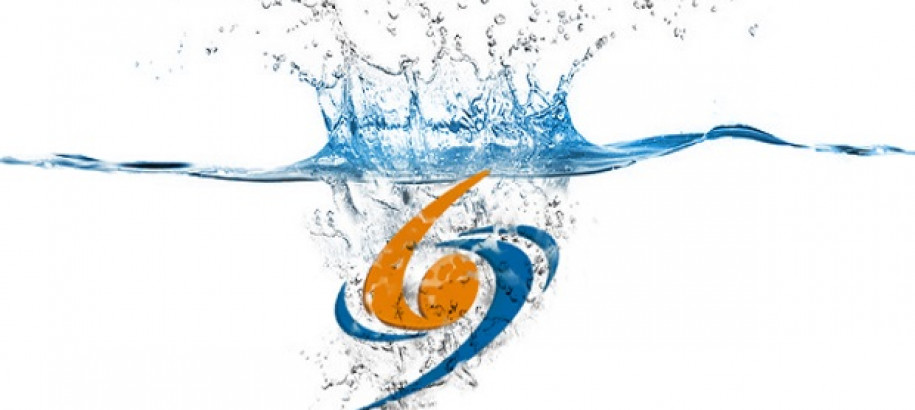 Susan has a passion and interest in the development of Victorian swimming, as a former national swimmer and a former company director at a successful Victorian learn to swim business.

Susan has more than 35 years experience in general and executive management, with experience in risk management, policy and planning, team leadership and stakeholder engagement. 

Susan also has experience on Boards and Governance Committees and has also been a Federal Government appointed member of international and domestic strategy committees and planning panels. Susan is also currently on the Board of Aspergers Victoria.

Susan is an elected Director of Swimming Victoria

Shelley brings extensive experience through a wide range of leadership, strategy, and transformation roles. She is a former Senior Public Health Advisor with the Victorian Government (2008 to 2017) and is currently the founding CEO of Health Futures Australia, a not for profit health promotion charity.

She has a solid comprehension of data and market analytics, business operations and systems, policy development, financial planning and reporting and intelligence.

As a member of Swimming Victoria for 7 years, with the Ballarat Swimming Club, she has

participated as a parent-volunteer, committee member and Club President – the first female in the Club's 50-year history. She was also an influential part of a committee process which stewarded the Ballarat Swimming Club to recognition of Swimming Australia's Club of the Year in 2019.

Shelley is passionate about children and young people being physically active, nutrition, and in participation and engagement, fairness and equity, and service to members.

As a parent of two state and national swimmers, Shelley is a big believer in the value of swimming to children and young people's mental and physical health and wellbeing, and that swimming should be an inclusive sport available to everyone

Shelley is an elected Director of Swimming Victoria.

Hayden brings a strong data analysis and evaluation background to the Board with skills in consumer engagement, consultation and co-design, quality improvement and the ability to critically ascertain the value or effectiveness of programs. 

He has been a member of a variety of different swimming clubs in both metropolitan centres, regional cities and rural towns across three different states. This has provided him with a unique, multi-faceted perspective on the challenges faced by local sporting organisations. 

As a sport and a social activity, swimming has shaped the choices he has made both personally and professionally for over 22 years. He is passionate about representing the members on the Swimming Victoria Board and bringing value to our members, ensuring that our sport is best placed to moved forward into the challenging Australian sporting landscape.

Hayden is an elected Director of Swimming Victoria.

Matt competed for Australia at the 2012 and 2016 Paralympic Games as well as the 2018 Commonwealth Games, winning Gold in London 2012 as part of the 4x100m Freestyle Relay. Now retired he is a huge supporter of the Multi-Class and School Sport Swimming systems and actively participates in driving further development in this area. 

He is a strong advocate for activating our teenage population of members to become leaders and mentors in our swimming community, not just as athletes, but to also take on leadership roles within their club, including that of their Committee or Board.

Professionally, he currently works at the Australian Broadcasting Corporation, where he consults on recruitment, content and editorial matters to ensure the ABC delivers on its diverse and inclusive commitments. 

He also works with other sports including the sport of Netball where he has currently serves as an executive director and tribunal chair of the Frankston District Netball Association and its Victorian Netball League team, Peninsula Waves. 

Matt brings with him experience in Diversity and Inclusion and Paralympic Swimming and along with ideas that have been developed from his years as an athlete and involvement from other sports, he is keen to assist SV and the Board as they continue to build Swimming as a innovate and progressive sporting choice for all abilities and ages into the future. 

Matt is an appointed Director of Swimming Victoria

Hailing from Gippsland in Regional Victoria, Michelle has been involved in swimming as part of her club, district and as a Technical Official.  

Michelle brings a wealth of experience to the role. She was a former Secretary of the Victorian Canoe Association and has held many other sports club committee positions.  She currently works for a Regional Sports Assembly where she provides governance support and training as well as specialist strategic planning advice to many organisations.

Michelle has also worked extensively in women's leadership and improving gender equality at all levels of community sport. She has been involved in a range of programs supported by the Office for Women in Sport and Active Recreation through Change Our Game and Gippsland's local This Girl Can Campaign "Gippy Girls Can".

Bringing a regional view to the Swimming Victoria Board, along with a passion for growing participation in swimming, she believes the key to this is ensuring that the sport is safe and supportive of young people.

Michelle is an elected Director of Swimming Victoria.

Ella is currently working towards her Law Degree at Monash University and has been involved in swimming since 2009, as a competitor and club administrator, working to improve inclusion and diversity policies and practices. In 2017, Ella was privileged to receive the Swimming Victoria Young Leader of the Year award for her work in this space, particularly for the development of a women's only program for culturally and linguistically diverse women from refugee backgrounds.

Ella has been instrumental at Melbourne University in the development of a masters squad and the implementation of a water safety program for international students. She not only continues her advocacy for inclusion and diversity within swimming for community members of all ages but also to keep swimmers engaged in the sport from their junior to adult years.

Ella is still a keen swimmer and continues to compete in open water competitions.

Ella is an elected Director of Swimming Victoria

Heather became involved with swimming through her family. Her children learnt to swim at Surrey Park. In 1994 when her daughter progressed into the Club, there was a need for parent volunteers and she became one.

Since that time, Heather has been actively involved in swimming at Club, District and State level in both management and administrative roles. She has been a member of Swimming Victoria's Technical and Competitions Committees and held the position of SV's Championship Officer from 2010 to 2015. She continues to work regularly as a technical official. Her commitment has been recognised through various awards including Swimming Victoria Administrator of the Year (2003), the Bill Slade Award (2016). She holds a Swimming Victoria Meritorious Service Award.

Heather joined the Board in October 2015. She brings to the Board a comprehensive understanding of the sport of swimming at all levels and from different perspectives.

Heather appreciates the significance of enjoyment and participation at Club and District levels as stepping stones to both achieving success at State and National level competition, and also for creating a community of "life-time" swimmers. Her vision is to provide a supportive and inclusive environment to enable all members of the Swimming Victoria community to achieve their swimming related goals.

Heather is an elected Director of Swimming Victoria

Bio on its way!

Paul is an appointed Director of Swimming Victoria.

Andrew is a highly experienced commercial lawyer and sports lawyer, as well as being a nationally accredited mediator.

Andrew brings to the board a combination of forty years' experience as a lawyer with an emphasis on business and sports law, numerous previous other board positions, and a deep interest in all things sport. 

He is currently a director of YMCA Victoria, a tribunal chair for Basketball Victoria and a legal consultant to the Southern Football Netball League. 

His history includes roles as president of the Law Institute of Victoria, as a director of Netball Australia and many years providing legal advice to the AFL Players' Association and North Melbourne Kangaroos. 

His love of swimming has seen him complete well over one hundred open water swims. He describes himself as 'a slow swimmer who rapidly continues to lose even more speed'.