17 June 2021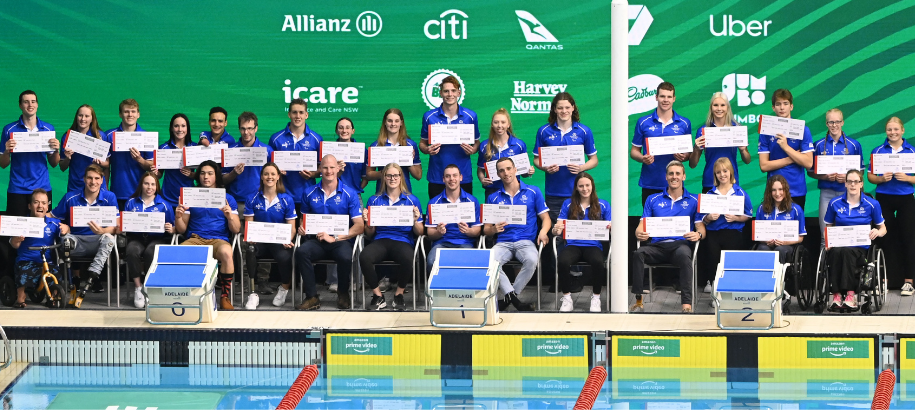 Australia's top Para-swimmers are set to write a new chapter in the nation's decorated history at the Paralympics after a 32-strong Team was confirmed to compete at the Tokyo Games, including 5 Victorian athletes.
Debutant, Col Pearse, who was unable to compete at the Trials, will be joined by some of Victoria's most successful Para-swimmers, including Ahmed Kelly who is preparing to compete at his third Paralympics.
Also named were Rio Paralympians, Emily Beecroft, Gold medalist Ashleigh McConnell and Timothy Disken who won Gold, Silver and Bronze medals in 2016.  
The Para-swimming Team for Tokyo was introduced by Australian Team Chef de Mission Kate McLoughlin at the completion of the Trials on Wednesday night.

"What we know from previous Games is that swimming often sets the barometer for other sports in which we compete," McLoughlin said. 

"In Rio, our 36 swimmers brought home 29 medals, including nine gold, an inspiring outcome that formed the foundation of Australia's top-five finish at the Games.

"This particular group has faced a lot of adversity in the past year or so. Yet, through their resilience and desire, and with exemplary support from Swimming Australia, they will head to Japan as ready as they could possibly be to compete at their best."
Swimming Victoria President, Susan Smith acknowledged the success of these athletes.
"Selection to an Australian Paralympic Team is an exceptional achievement and their names will be added to the proud history of Victorian Swimmers who have represented Australia at past Paralympic Games.  Emily, Ahmed, Tim, Ashleigh and Col, with the vital contribution of their coach, club, family and support network have competed brilliantly to earn their selection.  The Victorian swimming community is incredibly proud of them and wishes them the very best for their final preparations and the competition itself in Tokyo," Smith said.
We wish our Victorian athletes and coaches the very best of luck and can't wait to see them in action in Tokyo!
Tokyo Paralympic Team - Victorians
Emily Beecroft – Traralgon (Coach - Dean Gooch)
Timothy Disken – PLC Aquatic (Coach - Yuriy Vdovychenko)
Ahmed Kelly – Melbourne Vicentre (Coach - Yuriy Vdovychenko)
Ashleigh McConnell – Melbourne Vicentre (Coach - Sebastian Bettiol)
Col Pearse – Kew (Coach - Matt King)