22 August 2019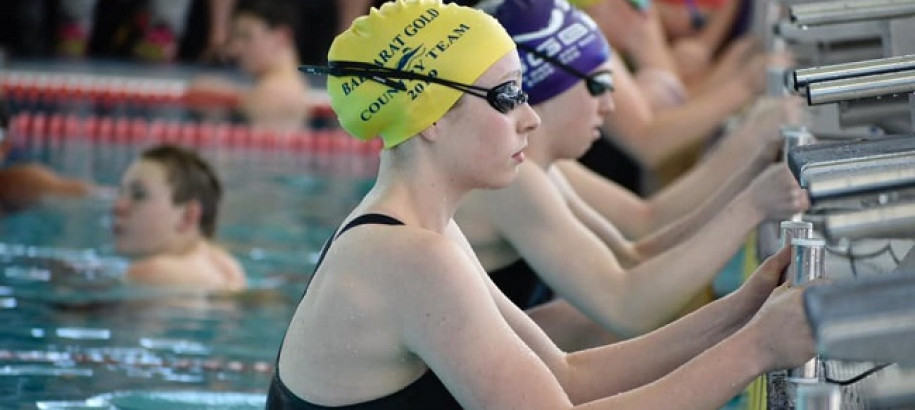 Ballarat was buzzing over the weekend as it played host to over 600 swimmers and their families for the 2019 Victorian Country Short Course Championships. There was some great swimming on display along with a wonderful atmosphere that we've come to expect from these championships.
Over the 2-day event, 4 Country Short Course Records were broken. Colac's Joanne Towers set a new record in the Girl's 18 & Over 50m Freestyle with her time of 27.13. It was an exciting finish in the splash and dash with the top three swimmers all swimming under the previous record time.
Jordyn Cargill was a standout performer. Not only did the Traralgon swimmer break the Country SC Record in the Men's Open 400 IM (4:35.70), he also medaled in all of his 11 events, taking home 7 Gold, 2 Silver and 2 Bronze medals – an impressive haul for the 14-year-old.
Traralgon teammate, Melina de Cort was another standout performer. It was a jam-packed program for de Cort, competing in 11 events, she bagged 4 Gold, a Silver and a Bronze. But it was the Girl's 18 & Over 50m Backstroke where she really got our attention, setting a new Country SC Record with her time, 29.39.
Warrnambool's Isaac Jones showed us he's still got it in the Men's Open 200m Freestyle. The 24-year-old claimed Gold in a Country SC Record time of 1:54.79.
The championships had some extra excitement this year with the addition of relays to the program. Traralgon Swimming Club showed us their appreciation of these new events by setting 4 new records in the mixed relays.
The powerhouse club proved too strong for the local teams topping the medal tally and taking home the Robert 'Bob' Carmichael Trophy for the 11th year in a row. It finished with a combined aggregate points score of 2073, ahead of Geelong (1220), Ballarat Gold (799), Warragul (592) and Bendigo East (580), who rounded out the top 5.
For full results click here.
Swimming Victoria extends a huge thank you to the Midlands Swimming Association and all its volunteers for hosting this wonderful event. We look forward to returning to Ballarat next year for the 2020 Victorian Country Short Course Championships, 15-16 August 2020.