14 November 2017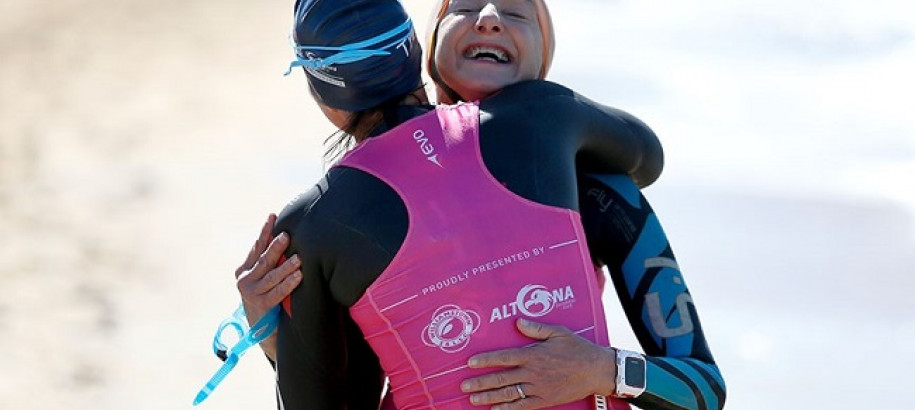 Are you ready for warmer water, brighter days and the exhilaration of open water swimming?
Then set yourself a goal, test your open water skills and stamina with the Great Victorian Swim Series!
The GVSS is a series of 12 premium open water swims at various beaches along our beautiful Victorian coastline. As a series participant you will be ranked over the series in your category and age group. Also, if you nominate your club, each time you swim your points go towards your club point score for the Open water club championships. Last year's winners were Swimland and Queenscliff Baracoutas.
The cost to enter the series is $47 which gives you a series hoodie and cap, free entry to the GVSS presentation night, discounts on the entry fee for some series swims* and the chance to win a swim trip to Europe with Cousins Tours and Travel.
Masters Swimming Victoria Open Water Clinics:
No matter if you are new to open water swimming or a veteran, gain race tips and technique from our coaches, 7 times Pier to Pub winner Sam Sheppard and Marathon swimmer and coach Chloe McCardel, to make the most of your open water experience.
Brighton Open Water Clinic – 19 November, 9:30am – 11:00am; and
Williamstown Open Water Clinic – 26 November, 9:30am – 11:00am
GVSS swims
GVSS kicks off with the Brighton LSC Open Water Swim on 9 December, followed by the ever-popular Williamstown Open Water (WOW) Challenge and Victorian Open Water Championships on 17 December. From then on, the action doesn't stop with events taking place almost every weekend until the end of February 2018.
The WOW Challenge - Victorian Open Water Champs is one of the biggest multi distance swims in Victoria and offers racing from 10k down to 750m Multi class and 750m Optus Junior Dolphins Chase the Champs kid's events.
The Victorian Open Water Championships attracts some of the best international open water swimmers each year. This year we are excited to announce that 2015 10km Open Water World Champion, 2015 FINA Best Male Open Water Swimmer and 2016 Rio Olympic Gold Medallist, Jordan Wilimovsky, will return to Williamstown Beach to contest the Victorian Open Water Championship title. He will be joined by a number of other international swimmers and coaches adding to the excitement of the day.
https://williamstownslsc.org.au/wow-challenge
The full schedule of GVSS events can be found here.
We look forward to seeing you at the beach!
* (online entry only – no on the day discounts)