27 February 2020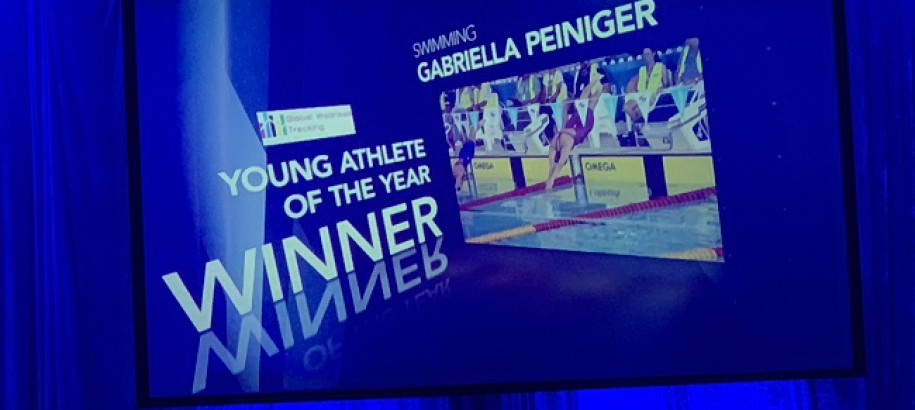 It was a big night for swimming at the 2019 Victorian Sport Awards, with five finalists vying for awards in various categories. Two of our finest went on to win at a special night held at Marvel Stadium on Wednesday 26 February.
The Awards, which recognise performances and contributions to sport in the 2019 calendar year by athletes, officials, coaches, clubs, administrators and community sport programs in Victoria, are a highlight of the Victorian sporting calendar.
Sally Whitehouse was awarded Community Official of the Year for her outstanding work in the Ovens and Murray District. Not only does she officiate locally she also organises regional development days for swimmers, coaches and parents. When she is not doing that she is travelling from regional Victoria to Melbourne to mentor and assess officials. Sally's commitment is evident in the hours and days she devotes to our great sport, not to mention the countless kilometers of driving! 
Exceeding expectations and proving herself as one of the Australian athletes to watch, MLC Aquatic's Gabriella Peiniger won the Young Athlete of the Year award for her achievements in 2019.  She added a host of medals to her trophy cabinet with impressive results at Victorian and National Age Championships. She was also the highest performing able-body athlete at the Australian Open Short Course Championships.
In other results, Mark Thompson from Masters Swimming Victoria was awarded the Masters Athlete of the Year Award.
Congratulations to Sally, Gabriella, Mark and our finalists, Karen Garrard, Matthew Temple and Scott Talbot. We are extremely proud of all of you!