23 July 2019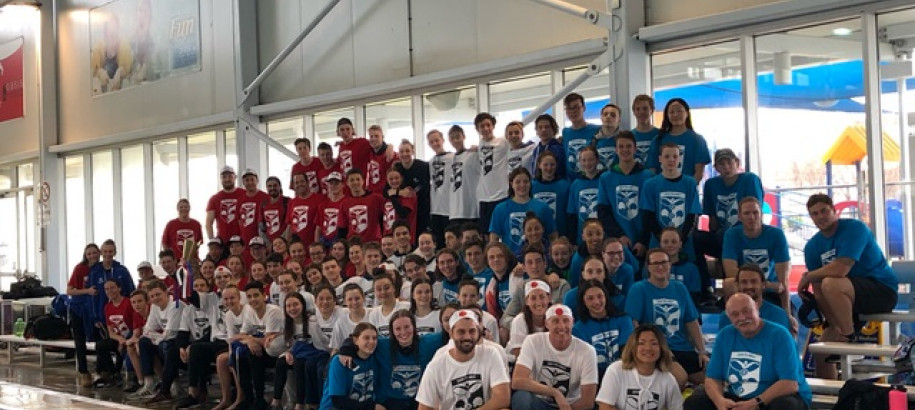 Wagga Wagga came alive from 8 -12 July for the inaugural Tri Meet. Swimmers, coaches and officials from Victoria, Tasmania and New South Wales converged on the rural town for 5 days of training and competition at the Oasis Regional Aquatic Centre.
Athletes and coaches were split into three teams for the week with Olympic-themed team names to inspire the swimmers: Team Tokyo, Team Paris and Team LA. The teams took part in 3 days of training with a focus on team building and executing race skills, before putting their game faces on for competition on the Thursday.
Throughout the week, athletes were encouraged to push themselves outside of their comfort zone and in line with this, athletes were nominated for events by their coaches to encourage them try something different. The competition was fierce but fun and at the end of 2 days of racing it was Team Tokyo who were the victors, closely followed by LA and Paris.
Coach, Tim Mulvihill described the experience as incredibly challenging but enriching. "It was an amazing opportunity for swimmers and coaches. It had all the elements of a National Talent ID Training Camp with the added challenge of learning how to bond as a team with unfamiliar swimmers and coaches in a short period of time." he said.
Swimming Victoria would like to thank the Wagga Wagga Swim Club, Swimming New South Wales, Swimming Tasmania and all the officials and volunteers that helped us make this opportunity possible for our swimmers and coaches. We look forward to seeing this meet grow in years to come.