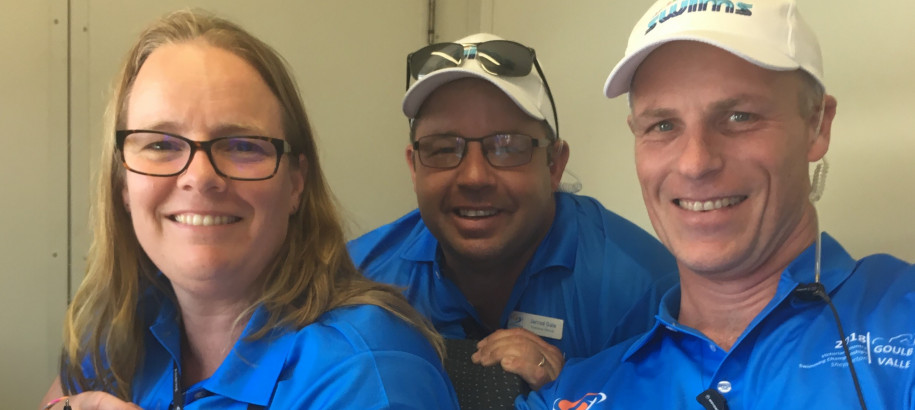 To get started as a TO, the first step is to complete the General Principles of Officiating online course which takes about 30 minutes to complete. This is a prerequisite for all other TO qualifications.
Most of the technical officiating roles include both theory and practical sessions. Please note that some of the online modules are facilitated by Swimming NSW however, they are applicable to all states and recognised by Swimming Australia. These online modules and learner guides give you the theory part of the course. When you have completed the online module, and understand the theory, you can practice on pool deck and then be assessed. 

*For Level 1 Referee (including multi-class), you must also be qualified for:

Timekeeper;
Chief Timekeeper;
Clerk of Course;
Check Starter;
Inspector of Turns; 
Judge of Stroke; and
Starter Level 1

For level 2, you must first hold a level 1 qualification. 

For information on how to apply for a level 3 Starter or Referee assessment, please click here. 

Once you have completed the theory, the next step is to get some experience on pool deck at your club or district level. The best way to do this is by contacting the person in your club or district who organises the competitions. You can also have a look to officiate at other club meets listed on our event calendar, simply email the relevant contact on the competition link  to let them know you are available. 

After you have some practical experience, you can ask to be assessed so that you can formally get your qualification in a particular officiating role . To find an assessor in your district, contact the Swimming Victoria office at officials@vic.swimming.org.au. 

Please note: for Starter and Referee, two separate competent assessments are required to be deemed qualified in the position. 

For information regarding Level 3 assessments, including a request for assessment form, please click here.

If you believe that you already possess the skills to obtain or upgrade your qualifications, you can apply for a Recognition of Current Competency (RCC) based on prior learning or experience. if successful, this will speed up the time it takes for you to upgrade your qualifications. 

Download the relevant information below to find out more, 

One of the best ways to improve your officiating skills is to work with a mentor who is an experienced TO. For more information about mentors in your area, contact your local district or Swimming Victoria at officials@vic.swimming.org.au. 

Swimming Victoria also holds forums and webinars to offer additional learning opportunities for all officials. There events are promoted on the SV website and details are emailed to all TOs. To ensure you receive all communication about upcoming opportunities, email us at officials@vic.swimming.org.au. 

Because rules and policies can change over time, it is important that all TOs keep up to date with any such changes. Therefore, all TOs must re-accredit every four (4) years. This is a free and simple process, which includes:

Completion of a log of activities, workshops, seminars, competitions etc. that contribute points towards your re-accreditation during the four-year period. To see the number of points required and what can gain you points, please see the first pages of the Swimming Australia Re-Accreditation Kit.
Agreement to abide by the Swimming Australia behavioural Guidelines and Swimming Victoria's Values and Behaviours. 
Maintaining a current Victorian Working with Children's Check 

You can complete the re-accreditation process using Swimming Australia's Re-Accreditation Kit.