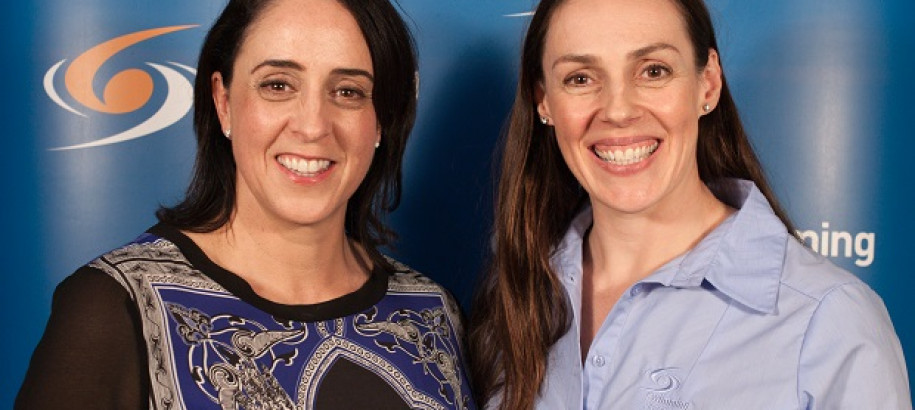 | | | |
| --- | --- | --- |
|   | Mr | GF Crane* |
|   | Mr | FG Richardson* |
|   | Mr | H Snape* |
|   | Mr | G Maynard* |
|   | Mr | AR Horton* |
|   | Mr | C Harsley* |
|   | Sir | F  Beaurepaire KB* |
| 1932 | Mr  | AE George* |
| 1932 | Mr | JJ Lock* |
| 1942 | Mr | AWB Fawcett* |
| 1945 | Mr | T Richardson* |
| 1945 | Mr | HA Bennett* |
| 1947 | Mr | SJL Harris* |
| 1947 | Mr | SC Becktold* |
| 1952 | Mr | AN Blue* |
| 1953 | Mr | WTJ Uren CBE* |
| 1954 | Mr | G King* |
| 1954 | Mr | LS Warner* |
| 1955 | Mr | WH Slade MBE, KsJ* |
| 1961 | Mr | B Powell* |
| 1962 | Mr | A Monaghan BEM* |
| 1963 | Mr | HHB Ive* |
| 1963 | Mr | LM Phillips* |
| 1966 | Mr | BA Carter* |
| 1968 | Mr | HE Belfrage* |
| 1976 | Mr | Geoff Hare |
| 1978 | Mr | CW Millar* |
| 1983 | Mr | RW Carmichael OAM* |
| 1990 | Mrs  | GE  Belfrage* |
| 1990 | Miss  | E Olson* |
| 1990 | Mrs | Judy Joy Davies* |
| 1990 | Mrs | M Doak* |
| 1990 | Mrs  | A  Palmer* |
| 1990 | Mrs | D Quinton* |
| 1992 | Mr | Rob Woodhouse |
| 1993 | Mrs | Nicole Stevenson (Livingstone) |
| 1993 | Mrs  | E Carmichael* |
| 1993 | Mr | PG  Foard* |
| 1996 | Mrs | Margaret Cain* |
| 1996 | Mr  | DG  Cook* |
| 1997 | Mr | Russell Bowen* |
| 1997 | Mrs | Margaret Hanlon |
| 2000 | Dr | Anthony (Tony)  Woodhouse |
| 2001 | Mr | Michael Klim |
| 2002 | Mr | Lew Cooper |
| 2002 | Mrs | Patricia Digby |
| 2005 | Mr | Matthew Welsh |
| 2008 | Ms | Brooke Hanson |
| 2008 | Mr | Peter Sanderson |
| 2008 | Mr | Robert Ness* |
| 2009 | Mr | Maxwell Digby |
| 2009 | Mrs | Margaret Smith* |
| 2010 | Mr | Raymond Davis |
| 2010 | Mr | Edward Tullberg |
| 2011 | Mr | Robin Alexander |
| 2011 | Ms | Janice Smith |
| 2011 | Ms | Judith Smith |
| 2011 | Mr  | Chris  Tucker |
| 2011 | Ms  | Shayne  Reese |
| 2014 | Mr | Damian Arnold |
| 2016 | Mr | Don Alchin |
| 2017 | Mr | Alexander (Sandy) Frame |
| 2017 | Ms | Linley Frame |
| 2017 | Mr | Mack Horten |
| 2017 | Mr | Damien Van de Berg |
| 2018 | Mrs | Margaret Arnold |
| 2019 | Mr | Wayne Lawes |
| 2019 | Ms  | Sarah Lynch (Katsoulis) |
| 2019 | Mr  | Leigh Nugent |
| 2019 | Mr | Walter Stables |
| 2020 | Mr | Gary Barclay |
| 2020 | Mr  | Joffre Charles |
| 2020 | Ms | Heather  O'Connor |
| 2020 | Mr | Ian Pope |
| 2020 | Mr | Rohan Taylor |
*Deceased
Nominations

Clubs, Districts or individual members are invited to nominate Swimming Victoria members for the honour of Life Membership.

Nominees must meet the criteria specified on the nomination form; confirming their long and meritorious service with Swimming Victoria.

 

Further information regarding the nomination and selection of Life Members can be found in our General By-Laws.