10 August 2022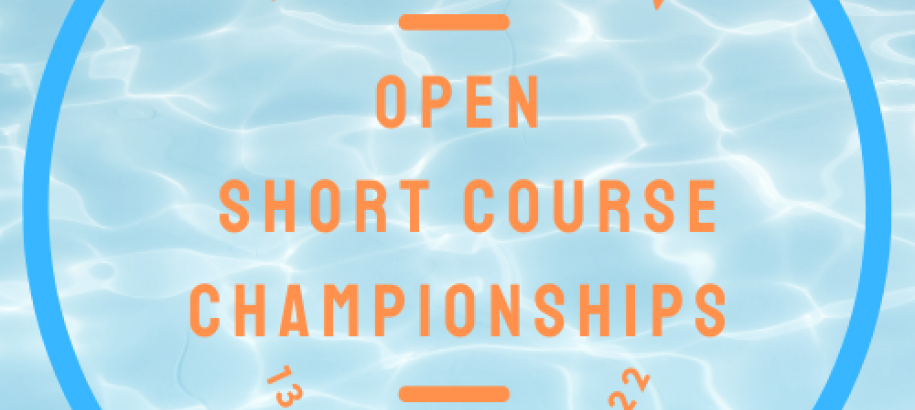 Please be aware of the following important updates and information for the 2022 Victorian Open SC Championships.
TIME CHANGE
Due to high entry numbers, we have changed the start time for Heats on Saturday and Sunday:
HEATS (30mins earlier)
Warm Up – 7am*
Start – 8:30am
FINALS (remains the same)
Warm Up – 3:30pm
Start – 5pm
* Entry to MSAC will remain at 7am
MEDALS
We are pleased to advise that formal medal presentations will occur for these Championships. Athletes are asked to proceed to the dais once official results have been posted.
12 year olds - medals will be awarded to the top 3 athletes registered with Swimming Victoria in addition to any placegetters from visiting or border clubs.
11 year olds- this age group will be swimming as part of a state challenge and not a championship event. Therefore, they will receive top 10 finalist ribbons instead of medals. Ribbons will be awarded to the top 3 athletes registered with Swimming Victoria in addition to any placegetters from visiting or border clubs.
ACCREDITATION
Accreditation for athletes, coaches, team managers and support staff may be collected from the Swimming Victoria office (level 2 at MSAC) from 12pm Wednesday 10 August and on Thursday 11 & Friday 12 August, between 9am-4pm. Accreditation will be supplied in club packs only. Collection at the event will be from the Swimming Victoria table situated at the top of the stairs.
ATHLETE ENTRY LIST, PSYCH SHEET & TIMEKEEPER ROSTER
The Athlete Entry List, Psych Sheet and Timekeeper Roster are now available on the Swimming Victoria website. Please review this and notify of any necessary changes by 9am Thursday 11 August, so that the meet program can be finalised. No late entries will be accepted.
We are excited to advise that we will be utilising Hawk-Eye as part of our back up timing system at these Championships and therefore we will only require 1 timekeeper per lane from clubs.
Touchpads will still be the main primary timing, second back-up will be timekeepers and third back-up will be Hawk-Eye. This is an exciting step forward in innovating our sport and taking the burden off volunteers.
WARM-UP & COOL-DOWN
Warm-up will be commencing from 7:00am in both the indoor competition pool and the middle 25m pool, that also extends to some lanes of the dive pool. These lanes will be separated for the 12yrs and under and the 13yrs & over. Please ensure you have reviewed the warm up procedures. These lanes will also be available throughout the competition for cool down.
MARSHALLING PROCEDURES
Assisted Self Marshalling will be in place for this competition. Athletes will be instructed by the check starter to move behind the blocks once the event ahead of them has entered the water. An overflow room (old marshalling rooms) will be available for swimmers to prepare themselves prior to their race. When Self Marshalling is in place, there is no requirement for the swimmers to use this room, they may just turn up behind the blocks without any formal check in.
COACHES SEATING AREA
There will be coaches tables/seating on pool deck for coaches only, with further reserved coaches seating area in the grandstand. All athletes are asked to remain in the stands between races and to only access the coaches area for pre and post-race instructions. To enable the smooth flow of athletes from the stands to marshalling, we ask that Team Managers remain in the stands to coordinate their swimmers.
ATHLETE BAGS AND SWIM GEAR
MSAC have advised that athlete bags and swim gear will not be permitted to remain on pool deck due to safety and emergency access requirements. The marshalling room and an additional space will be available for athlete bags etc. and can be accessed from the back corridor. Any bags left unattended on pool deck will be removed by staff. Please note, Swimming Victoria and MSAC will not be responsible for any belongings left in any of these spaces.
RESULTS
Results by event will be posted on the back of the grandstand following the conclusion of each event. Results will also be available via Meet Mobile throughout the meet.
SPECTATORS
Attendees are reminded to not congregate within the MSAC entrance foyer. Please remain in the grandstand area or mezzanine level throughout the competition. The Championships will be live streamed on SwimTV.
FACE MASKS
It is recommended that face masks are worn if you are unable to physically distance in the grandstand or whilst on pool deck.
REFUNDS
For those who know prior to the competition days that they are unable to attend the competition due to being a COVID positive case ONLY you may request a refund via direct email to events@vic.swimming.org.au, including evidence of your positive result. 
Thank you to all for your continued support and understanding. We look forward to hosting the 2022 Victorian Open SC Championships.